Are you looking to break free from the office, make money on your terms, and experience the world? You've come to the right place!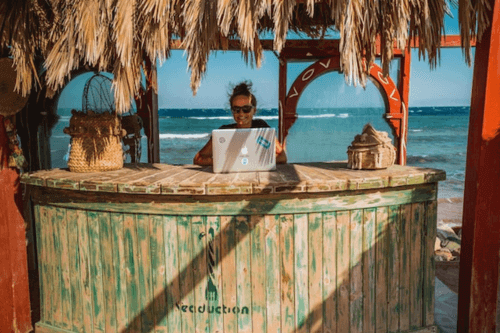 With an ever-growing demand for remote workers, there are plenty of awesome entry-level digital nomad jobs for beginners. In this article, we'll explore what skills you need to be a successful digital worker and where to find employment to work online.
If you've ever dreamed of working remotely and traveling while doing it – now is the time! Let's get started.
Table of Contents
What are the best digital nomad jobs for beginners?
There are fantastic entry-level digital nomad jobs for beginners, such as freelance writing, call center staff, virtual assisting, travel blogging or vlogging, teaching English online, transcription, social media management, affiliate marketing, customer service reps, data analysis, and photography.
You only need an internet connection and the right skills to start your journey.
Freelance writer
With freelance writing, you can craft stories that capture hearts and imaginations—all from the comfort of your own home. As a freelance writer, you can take on digital marketing projects, data entry jobs, or any other online job that allows you to work remotely.
You'll have access to opportunities in industries such as travel, finance, education, and more. Whether you're looking for an occasional side hustle or a full-time income stream, there's something out there for everyone.
Freelance writing allows you to make your dreams come true without sacrificing quality of life. With every project completed comes a professional and personal opportunity for growth and development.
With just a laptop and high-speed internet connection at your disposal, the world is yours! So why not make the most of it and explore all that this fantastic job has to offer?
A virtual assistant (VA)
As a Virtual Assistant, you can get paid to organize schedules and manage social media accounts without leaving your couch!
Being a Virtual Assistant is an ideal entry-level digital job for those looking for location-independent work, and it's the perfect way to test out the world of online work.
You'll gain valuable experience in time management, communication, organization, problem-solving, and more while being able to work wherever you want! Whether helping with admin tasks or creating content for social media accounts, becoming a virtual assistant is a terrific way for noobies to begin their travel/work adventure.
With the right skills and enthusiasm, you'll be well on your way toward building a successful career as a location-independent worker.
Travel blogger
Being a travel blogger is a great way to experience the world while making money. You can capture your unique experiences and share them with the world – all from the comfort of your laptop!
Starting this job doesn't have to be overwhelming. With the right online course, you can learn everything you need to know about becoming a successful travel blogger.
Plus, when you become an English teacher on the side, you can make even more money than just blogging alone!
Traveling around the globe is an exciting way to explore different cultures and meet new people. And if writing about it isn't your thing, there are plenty of ways to monetize through photography or video production!
Travel vlogger
Vlogging as a travel vlogger is an exciting way to document and share your journey with the world. Take, for example, Jack, who traveled to India and wrote his entire trip through videos of his experiences. He captured everything from the bustling streets of Old Delhi to incredible sunsets over the Taj Mahal.
If you're looking for a job that lets you explore the world and share your stories with others, becoming a travel vlogger could be what you're looking for. It's a great way to combine your travel and video production passions into one fulfilling digital nomad career!
There are plenty of opportunities out there if you know where to look. On famous digital nomads' job sites like RemoteOK or WeWorkRemotely, you can find postings for travel vloggers and many other entry-level jobs.
So why not start exploring today? After all, teaching English online may be one of the most popular online careers right now, but being a travel vlogger is one of the most fun!
Online English teacher
Online teaching is a legitimate career and could be the perfect fit if you're looking for a new way to explore the world and make money! With the right qualifications and experience, it's one of the most rewarding jobs available, and if you have teaching experience, it can be pretty lucrative.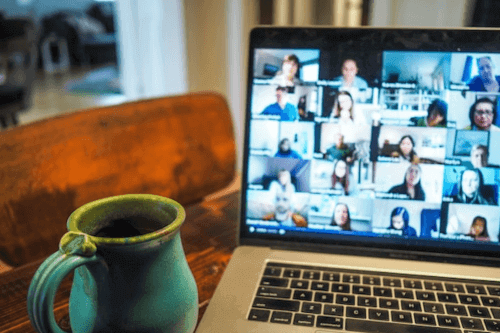 You are free to work from anywhere worldwide, and teaching English can also be a rewarding experience. You'll connect with people from around the globe and help them learn something new. Plus, plenty of job boards offer opportunities for those wanting to start teaching English online.
You only need an internet connection and your laptop to get started immediately! To stay legally employed as a language teacher, you may need to apply for a digital nomad visa, depending on your location. But once all of that is taken care of, teaching English online is one of the best ways to become a part of this growing community while making great money at the same time.
Transcriptionist
Do you have an eye for detail and a passion for language? Transcriptionist jobs are the perfect way to make money while flexing your creative muscles! Whether you're looking for a side hustle or a full-time gig, transcription jobs offer great opportunities.
As a transcriptionist, you turn audio recordings into written text. You can work remotely from anywhere worldwide, giving you the freedom and flexibility to enjoy traveling to many countries. This job requires accuracy and organization skills because you must listen closely, type quickly, pay attention to details, follow style guides, and more.
Plus, since transcriptionists often work on short-term contracts with tight deadlines, managing time efficiently is essential. All of these factors combined make transcribing an exciting challenge that can be rewarding as well as lucrative!
Social media manager
Now, let's switch gears. Have you ever thought of being a social media manager? It's one of the best digital nomad jobs available for entry-level professionals just starting out.
As a nomad, you can work remotely and create content that impacts the world around you. Plus, it's a great way to earn while still having plenty of time to explore your new destination.
As a social media manager, you'll manage various accounts across multiple platforms like Twitter, Instagram, and Facebook. You'll need excellent writing skills and creative ideas to craft compelling posts that engage with audiences meaningfully.
You also should have basic graphic design knowledge to create eye-catching visuals or videos to accompany your content. With dedication and hard work, this could be the perfect job for beginners looking to get their foot in the door.
Affiliate marketer
Affiliate marketing is a great way to make money while traveling and exploring new places! It's an especially suitable job for those who don't want a fixed schedule, and of course, it can be done remotely from anywhere in the world.
Plus, there are plenty of successful affiliate marketers out there that show how lucrative this type of job can be. Here are some steps you should take if you're considering becoming an affiliate marketer:
Start by researching the product or service you would like to promote.
Find reliable and trustworthy partners or vendors who have good customer reviews.
Learn about different strategies for promoting your products or services online to reach more potential customers.
Keep track of your sales performance and adjust accordingly if necessary.
With these tips, anyone with some time and effort can become a successful affiliate marketer!
Customer service representative
Becoming a customer service representative is an excellent way to make money while traveling, and it's perfect for those who want to work remotely. With little experience, you can jump into online work as a customer service rep.
It's ideal for beginners looking for types of jobs that are both flexible and financially rewarding. If you're ready to plunge into the exciting life of being a remote worker, consider becoming a customer service representative!
You don't need any prior experience or special skills – just your enthusiasm and dedication will go a long way in helping you succeed in this field.
So what are you waiting for? Get started on your journey today. Start your job search.
Photographer
Becoming a photographer might be the perfect fit if you're looking for a unique way to make money while traveling. As a traveler, you can use your skills to capture stunning photos and create beautiful imagery as you travel worldwide.
What's more, with modern technology like high-resolution cameras and editing software, it's never been easier to turn your photography hobby into an income-earning profession:
With the right equipment and know-how, you can access countless freelance work opportunities, including wedding photography or photoshoots of local businesses.
You can also get creative by taking pictures of street scenes or nature shots that could be sold through stock photo websites.
Becoming a photographer is one of the most rewarding ways to make money on the road while experiencing new cultures and making meaningful connections along the way. Whether capturing breathtaking landscapes or helping someone preserve special moments in time – pursuing photography could be just what you need to unlock life's most significant rewards!
How to get digital nomad jobs with little experience?
If you're looking for a job that you can perform while traveling the world but don't have any experience, don't worry! You can still find great opportunities if you take the time to identify your current skillset, join an online community, and use freelance platforms.
Start by taking stock of what you know and the kinds of tasks and projects you can handle. Then, join an online community to learn from others who have succeeded in their careers.
Lastly, use freelance platforms like Upwork or Fiverr to showcase your skillset and land gigs tailored to your abilities. With these three steps, you'll be on your way to achieving your dream lifestyle.
Identify your current skillset
Take a moment to reflect on your talents and abilities – there's no limit to what you can achieve! Consider your current skillset, as it's the foundation of your future career.
Whether you have experience in web design, programming, writing, or marketing, those are all great starting points for finding nomad jobs without experience. Plenty of location-independent jobs are available that don't require a lot of skill or experience.
However, if your skillset is limited, the most straightforward jobs may require less technical know-how, such as virtual assistant work. Research each opportunity carefully to ensure it aligns with your goals and values.
With an open mind and careful research, you can find an entry-level position that fits perfectly into your lifestyle!
Join an online community
Now that you've identified your current skill set, it's time to join an online community and get the support you need to transition into a digital nomad lifestyle.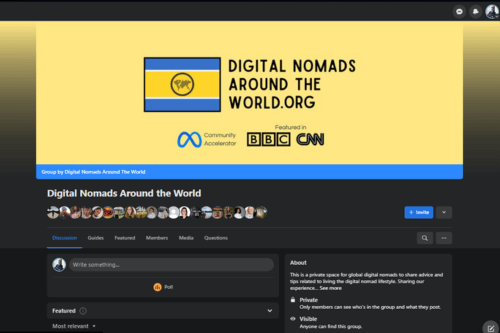 Joining suitable groups can be extremely helpful when starting out, as it can provide advice from experienced professionals and open up networking opportunities. It can also help you gain experience in working remotely so that you're better prepared.
Here are some of the benefits of joining an online community:
Get professional advice and resources from experienced people
Network with other like-minded people who share the same goals
Find new job opportunities or part-time work experiences
Gain knowledge about becoming a full-time online employee from other successful digital nomads
Use freelance platforms
Jump into the digital nomad lifestyle and use freelance platforms to find job opportunities or part-time work experiences that fit your skill set.
You don't need to look any further than these platforms. With so many digital jobs out there, it's easy to get overwhelmed by all the options. But don't worry!
Look for websites listing jobs for those looking to make money while traveling. Many of these jobs can be done remotely from anywhere worldwide, so you'll have plenty of flexibility as a beginner freelancer.
Start searching for projects matching your skillset and build up your portfolio today! Who knows where this journey might lead?
What skills do you need to be a digital nomad?
You need to be tech-savvy, flexible and ideally have good writing skills. Additionally, proficiency in other languages and constantly developing your skill set will help you further your career.
Finally, having self-motivation is critical to success in this field. Being a digital nomad requires the right combination of knowledge and commitment. If you can bring those two elements together, you're sure to make it work!
Be tech-savvy
To get ahead in work-from-home jobs, you must be tech-savvy and up-to-date on the latest trends. Technology has made it easier and take advantage of remote work opportunities.
Many different types of jobs are available – from web development and programming to customer service, project management, social media marketing, copywriting, and more. With the proper skill set, you can easily find a job that fits your needs.
As a digital nomad, having the best laptop is crucial to success. The latest laptop is not just about keeping up with trends but can greatly enhance your productivity, creativity, and overall work experience. The best laptop for digital nomads should have a powerful processor, ample storage, long battery life, and a lightweight design for easy portability. With these features, you can effortlessly run multiple applications, store large files, work on the go without being tethered to a power source, and carry it with you wherever you go.
While it may not always be easy to stay on top of the latest trends in technology, investing time in researching new technologies will help you stay ahead of the competition and ensure that your skills remain relevant in this ever-changing field. Through consistent learning and practice, you'll soon become a tech expert with various job options!
Be flexible
Now that you've figured out the tech part of a digital nomad job, it's time to be flexible.
Digital nomads often move around a lot, so flexible hours are crucial. You should look for digital nomad jobs that require you to work on growing your digital presence while also giving you the time and freedom to explore your new surroundings.
There are many location-independent jobs for nomads, from traditional jobs like copywriting and graphic design to more unique roles like event planning or video editing. All these offer excellent opportunities for folks willing to be flexible with their hours and locations.
With some effort, you can find the perfect balance between flexibility and stability in your career!
Have good writing skills
You need to hone your writing skills if you want to succeed as a digital nomad, and there's no better way than by using symbolism to evoke powerful emotions from your readers.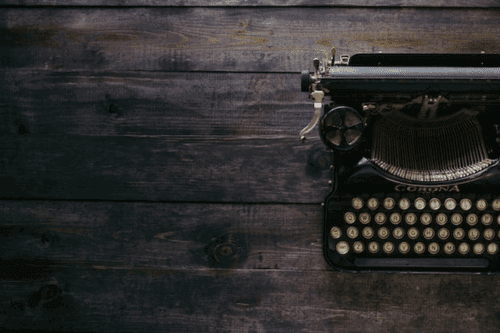 Excellent writing skills will help you stand out and get ahead in digital nomadism. You can use this skill set to communicate effectively with clients and employers and make more money through higher income opportunities.
Take some time to develop excellent writing techniques. Contacting clients should be done engagingly, speaking directly to their subconscious desires for belonging. Make sure each piece you write is inspiring, informative, and entertaining; these pieces should have an aura of professionalism that makes them stand out from other writers.
With extraordinary writing abilities, you'll be well on your way toward achieving success in remote work!
Be proficient with other languages
Gaining fluency in other languages can open up a new world of opportunities, allowing you to connect with people from different cultures and backgrounds.
With many nomads embarking on their journey, the demand for bilingual professionals is growing. Speaking multiple languages can give you an edge when finding entry-level jobs tailored to digital nomads. Whether it's translation services or customer service roles, employers are always listing jobs that require fluency in multiple languages, which are often in high demand.
The ability to communicate with people worldwide makes your skillset more desirable and increases your marketability. With the right language skills under your belt, securing steady work as a digital nomad becomes much easier — and with it comes the opportunity to make use of all that freedom!
Develop your skillset constantly
Staying up-to-date on your skillset is vital to staying competitive, so never stop learning and honing your craft! Developing your skillset constantly is essential to success in the digital nomad lifestyle.
Digital nomads find many opportunities to gain knowledge and experience that can be used throughout their careers. One of the best ways to stay ahead of the curve while maintaining mobility is to take advantage of online courses, webinars, and eBooks – all perfect for self-development.
Many digital nomads make sure they are constantly expanding their expertise by taking classes or attending conferences related to their field. It's essential to keep up with emerging trends and technologies that could be beneficial for advancing your career goals and securing future jobs.
Investing in yourself will help you stay competitive no matter where you may roam!
Have self-motivation
Constantly pushing yourself to stay motivated is essential for thriving as a digital nomad – you must be your driving force! Having self-motivation is one of the best things for those who want freedom, flexibility, and independence.
It's essential to recognize that many opportunities require the right mindset. No matter the challenges, it's always easier when you have an inner drive that helps keep you going.
One of the best ways to maintain motivation is by setting realistic goals and working towards them. Break down your goals into smaller chunks so they're easier to accomplish, and track your progress.
Celebrate every success – no matter how small – as this will give you a much-needed boost in motivation when times get tough.
Finally, don't forget to take breaks throughout the day to recharge and refocus on your goals.
Where to look for beginner digital nomad jobs?
If you're looking to break into the digital nomad lifestyle, there are plenty of opportunities out there for you to explore. You can easily find something that matches your skill set and passions, from data entry and customer service roles to creative writing and web development. Plus, many of these gigs can be completed from the comfort of your own home!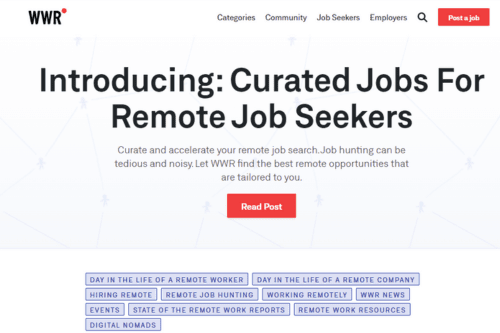 Here are four great places to start your search:
Online job boards such as Upwork or Freelancer
Social media sites like Twitter and Instagram to connect with potential employers
Niche-specific websites such as RemoteOK or WeWorkRemotely
Industry-specific blogs dedicated to digital nomads and remote work opportunities
Finding a role that meets all these criteria can take some effort, but it's worth it in the long run if you want to make money while living the life of a digital nomad! With so many options available, it's easy to get overwhelmed – but don't give up! Research each opportunity thoroughly before committing yourself, ask questions if necessary, and remember that any job is an opportunity for growth!
Do digital nomads pay taxes?
Staying on top of taxes may not be exciting, but it's essential! You'll need to determine how much tax you owe in each country you visit or work from. Whether it's income tax or sales tax, understanding where and when to pay can help prevent legal trouble.
The truth is that every nation has different laws when it comes to taxation. To make sure you're in full compliance with the local regulations, check out this helpful two-column table:
| Country | Tax Laws |
| --- | --- |
| United States | Canadian citizens are expected to pay taxes based on their residency status in Canada and abroad. Depending on their income sources and province/territory of residence, they may also be liable for provincial or territorial taxes. |
| Canada | As long as you pay tax on your wages in your home country, you will not have to pay tax in the UK. You must file a Self Assessment tax return and a completed SA109 form. |
| UK | Australians living abroad must declare all foreign-sourced taxable income on their Australian Tax Return, including rental payments and wages received overseas. |
| Australia | Australians living abroad must declare all foreign-sourced taxable income on their Australian Tax Return, including rental incomes and wages received overseas. |
Tax is an essential and complicated subject. I am not a tax professional, so I would advise that you talk directly with your local tax office, an accountant, or a tax expert.
Advantages of becoming a full-time digital nomad
Gaining experience as a digital nomad doesn't have to be a steep learning curve – with the right resources, you can hit the ground running like a pro! It's all about finding the job best suited to your lifestyle and skill set.
Here are some of the critical advantages of becoming a full-time digital nomad:
You can learn valuable skills while exploring new places around the world.
You don't need to invest in costly equipment or training courses.
You can develop relationships with other nomads and benefit from their support and guidance.
You'll gain invaluable career experience by building your portfolio of work.
Building up these experiences as a beginner will give you more confidence and help you stay motivated throughout your journey. Being part of this global network also offers fantastic opportunities for professional growth, personal development, and adventure!
Final thoughts on digital nomad jobs for beginners
With the right attitude and mindset, you can easily find good entry-level positions that will help you travel and explore the world.
Many resources are available to help you navigate taxes and other legalities associated with being a digital nomad. So don't be scared off – plunge into this exciting lifestyle!
You won't regret it. Embrace this opportunity to make your dreams come true, create an incredible life for yourself, and enjoy every step of the journey!