As I travel around South America, I take more and more photographs and wonder just what are the best zoom cameras for travel.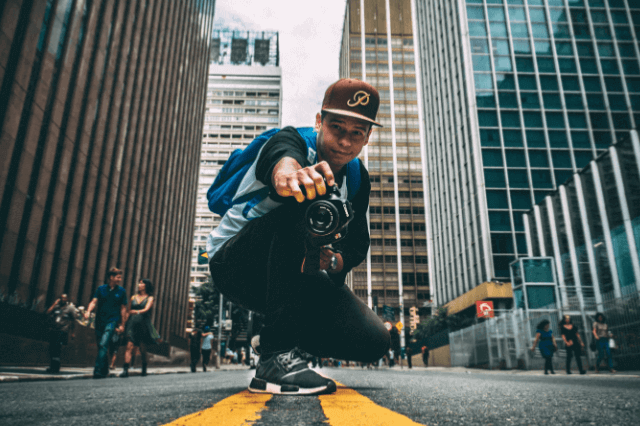 Getting close to my photographic subjects is sometimes challenging, so a lightweight camera with excellent zoom capabilities is essential to record my travel adventures.
Before writing this article, I have spoken to fellow travelers and photographic experts. I aim to find the best travel cameras with zoom functionality available today.
My list will consider many criteria: quality, reliability, ease of use, cost, weight, zoom capability, and after-sales service.
I will start with a few basic questions before I get into the top Zoom cameras for travel in 2023.
Table of Contents
What is a zoom camera?
If you are just getting started with photography, you might not fully understand the definition of zoom. Camera zoom makes subjects/objects appear nearer or farther away in your photograph.
When you zoom in, you get a closer look at the subjects/objects in the image without the need to move nearer to them.
Zooming out can capture a wider space in your photograph without moving farther from the objects/subjects.
Zooming in or out can be achieved using a zoom lens or a camera with a zoom lens attached, and the latter is called a DSLR camera. I will not feature DLSR cameras in this article because they are not as suitable for travel and are usually more expensive.
If you use the camera to document your travel destinations, size and weight will be essential factors. For this reason, the cameras in this article all have built-in zoom lenses and are small enough to carry around.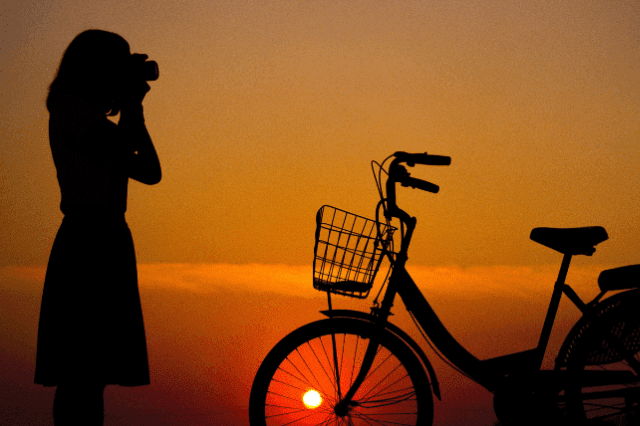 Why do I need a Zoom camera for travel?
It is helpful to think of the zoom function as a photo-processing software built into your camera. It works by enlarging the pixels in the center of the photo and cropping out the rest. A good zoom function will give the appearance of magnifying the subject in your pictures.
Owning a camera with good zoom quality makes it unnecessary to walk miles to get closer to the subject matter. For example, in many cases, getting closer to a mountain or animal in the wild will not be possible, but if your camera is good enough, you can still get the perfect shot.
Zoom cameras are also popular with travelers that like to take photos of people. Sticking a camera in someone's face cannot be very comfortable, but not if you can sit in a nearby cafe to get the same portrait photo.
Safety is the final reason to get a quality zoom camera for your trips. Imagine you want to record an active volcano; do you want to get close to the molten lava? With a decent travel camera, you can record the action while still staying at a safe distance.
Which zoom camera is best for travel photography?
If you are short on time and need a quick answer, my pick of the best zoom cameras for travel is the Nikon Coolpix P1000 with an incredible 125x zoom.
If you're on a budget, I recommend the Panasonic Lumix FZ80 with an outstanding 60x zoom.
Regarding the smallest and most lightweight camera, you can't go wrong with the Canon SX740, the smallest and easiest camera to carry. It has a 40x zoom which is fine for most travel photography.
The best zoom cameras for travel
Many pocket-friendly zoom cameras have tiny sensors, but with some research, you can find a few with bigger sensors that still offer excellent zoom capability.
Consider how much zoom you need when looking for a new zoom camera. An 8-10x zoom will usually be enough, but some people want a 20 or 30x zoom, and I have included some of each to make your decision easier.
With this in mind, let's look at my selection of the best zoom cameras you can buy for traveling.
[table id=10 /]
Best overall zoom camera – Nikon Coolpix P1000
It's time to introduce the "big daddy" of travel cameras, the Nikon Coolpix P1000. A little more expensive than Nikon's B600 but worth every cent.
Nikon COOLPIX P1000 16.7 Digital Camera with 3.2″ LCD, Black
3000 millimeter optical zoom-the most powerful zoom lens; Ever put on a Nikon Coolpix camera
4k ultra hd video with HDMI out, stereo sound and an accessory hot shoe
Rock steady dual detect image stabilization and great low light capability. Vibration reduction:…
This state-of-the-art camera has a fantastic 125x zoom, so there will be no scene that can't be captured in all its glory.
Classed as a "super zoom" camera, it has a 3000mm glass lens, the most powerful lens ever seen on a Coolpix camera. It also has 4k ultra HD video with HDMI out and stereo sound.
You may be aware that in cheaper cameras with such extreme zoom power, tiny camera movements are amplified, causing blurry images. The Coolpix does not suffer from this flaw as it has a Dual Detect Optical Vibration Reduction system that stabilizes horizontal and vertical movements. Hence, it's excellent for shaky-handed travelers.
And it's not just about the long-distance shots either. The P1000 is also a demon when it comes to Macro photography. The camera reveals the smallest of details beautifully and focuses as close as one ft. (30cm) from the subject.
There are just too many benefits to owning a P1000, but I won't bore you with all the technical details. You are quite capable of getting the nitty-gritty on the Amazon website.
Finally, the P1000 is one of my favorite cameras because it takes out all the guesswork when capturing tricky far-off subjects. I adore the "Moon" mode, which automatically compensates for low-light astrophotography. And I didn't mention the "Bird Watching" mode, which optimizes the camera's settings for stunning photographs of these elusive creatures.
Best lightweight zoom camera – Sony RX100 VII
My pick of lightweight travel cameras is the unique Sony RX100 VII. This camera is an excellent choice for most travel photographers, and it's very reasonably priced for the functionality that you get.
It has an 8x zoom and can shoot at breakneck burst speeds. It also has a retracting EVF, an easy-to-use touchscreen, and a high-performance one-inch sensor. All this, and it easily fits into your pocket.
The Sony RX100 Mark VII is a pocket powerhouse with a 28-200mm zoom. It can take pictures at 20fps (frames per second) in the Basic mode and up to 90fps in Single Burst shooting mode.
Inside its compact body is a 20-megapixel 1-inch sensor which is impressive for such a small camera. It doesn't take interchangeable lenses, but the Zeiss 24-200mm lens is more than enough for most travel photographers.
I like the animal eye AF feature, which works well, provided the subject is reasonably close, has well-defined eyes, and isn't moving too quickly. Pet portraits are easy but fast-moving animals can be more of a challenge.
The camera's autofocus tracking is super-fast and very effective. It also features 4k video quality with active mode image stabilization making this a great all-around travel camera.
Best zoom camera for beginners – Panasonic Lumix ZS200
If you are new to travel photography, you can't go wrong with the Panasonic Lumix ZS200. It's straightforward to use and comes with a 3-year warranty should you have any issues.
Sale
This one has more zoom capability than the Sony, offering a whopping 15x of optically stabilized zoom to make capturing landscapes and far-away subjects easy.
With an excellent balance of a large sensor and ideal zoom length, it is regarded by many digital nomads as the perfect travel camera.
As with all of the cameras on my list, it is perfectly sized to slide into your pocket or bumbag and weighs just 1.17 lbs.
Camera enthusiasts also favor Lumix cameras with Leica DC Lenses because of their high performance and reliability.
Along with its 15X LEICA DC VARIO-ELMAR lens, the Lumix ZS200 also features hand-shake suppression in photo and video recording modes. And if you are into macro-photography, you can get stunning shots as close as 3cm.
Well-suited to beginners and more advanced photographers, it offers a full range of shooting modes and advanced options such as raw format shooting and excellent 4K Photo modes.
Finally, this budget-friendly camera has a touch-enabled LCD screen giving you greater control and easier image viewing.
Best zoom bridge camera – Canon PowerShot SX70 HS
If you're wondering what a bridge camera is, let me explain. They are halfway between compact cameras and DSLR cameras. With much more advanced features than primary compact cameras, they are typically more straightforward and cheaper than DSLR cameras.
Sale
If you're searching for a versatile bridge camera with many functions, the Canon SX70 is my top pick. It has an ultra-long zoom which is hard to beat at 65x, and this is one of the longest zooms on the market without spending much money.
If you've ever owned a Canon camera, you'll know how well they handle it, and the SX70 is no exception.
Although it's not the most miniature camera on my list, it is still small enough for travel enthusiasts at 4.6 x 5 x 3.6 inches and weighs 1.36 lbs.
It has a very easy-to-use EVF (Electronic View Finder), a fully-articulating screen (not touch-sensitive), and a comprehensive range of shooting modes. It can also be able to shoot in raw format.
With a 21mm-1365mm wide-angle lens, optical image stabilizer, and a 20.3 Megapixel High-Sensitivity CMOS sensor, you can see craters on the moon or your child's face in the school play.
The WiFi and Bluetooth-enabled Canon can also shoot realistic 4K videos or 4K time-lapse movies. You won't get all this with a compact camera, so I had to include it on my list.
Best budget zoom camera – Nikon Coolpix B600
Next on our list of cameras to take on holiday is the Nikon Coolpix B600, with an impressive 60x optical zoom.
Sale
Coolpix B600 Black
60x optical zoom, 120x Dynamic Fine Zoom
16 Megapixel low-light sensor
Full HD 1080/60i (50i) videos with 4-Axis Hybrid VR and stereo audio
This model is a welcome upgrade to the earlier B500 model, and it now features a lithium-ion battery instead of outdated AA batteries. The battery is good for about 280 shots and can be charged via a USB cable.
Fortunately, the good points from the previous model have been passed on to its newer sibling, including fully automatic point-and-shoot operation and 1080p video capability.
The Nikon Coolpix B600 is not the flashiest camera on my list, but it gets the job done, and its compact size makes it easy to travel with and use for novices. I like the lens-shift vibration reduction (VR), which helps users keep their shots sharp and steady.
I like the Nikon mainly because of its very modest price tag. There's no 4k video, but it has built-in WiFi and Bluetooth, so you can wirelessly share your snaps with loved ones or download them to your tablet or laptop.
Image quality is excellent at 16.1MP, and color reproduction is perfect. The Nikon is designed for amateur photographers and is a fantastic camera for those just starting their photographic journeys.
It has several modes that can be accessed with the top mode dial. These include Auto, Creative Mode, Scene, Scene Auto Selector, Smart Portrait, and Movie. There are also 19 scene modes, including Night Shot, Night Portrait, Backlighting, and Sport.
As for the size and weight, its dimensions are 4.79 x 3.91 x 3.21 inches, and it weighs just 1.10 lbs. The screen size is 3 inches with simple, intuitive menus.
This baby has a strap, lens cap (with cord), rechargeable battery charging AC Adapter, and a USB cable. A memory card is not included, so you must pick one up separately.
Best value for money – Panasonic Lumix FZ80
The Panasonic Lumix FZ80 has fantastic zoom coverage for a meager price.
Sale
It is fitted with the same lens as Panasonic's previous model, the FZ70, but is better in almost every other way. The FZ80 has an improved shape and finish, an excellent touch-enabled rear LCD, a sharper EVF, WiFi capability, and crystal-clear 4K video (all of which were absent in its predecessor).
The FZ80 can be classified as a bridge point-and-shoot camera, and it's about the same size as a small SLR. Just like an SLR, this camera has a deep handgrip making it very comfortable in the hand.
It features a tiny (1/2.3-inch) image sensor and an impressive zoom lens, providing a massive 60x zoom function.
Again, it's small enough to slide into your pocket, measuring just 3.7 x 5.1 x 4.7 inches. It weighs in at approx. 1.4 pounds.
It has a 3-inch fixed rear LCD panel that is very clear at 1,040k dots and sensitive to touch. Just tap the place on the screen (like you do with your smartphone) to set your focus point or navigate the camera's menus.
WiFi connectivity works well for transferring your pictures. You can also download the Panasonic Image app (for free) to copy photos from the camera to your phone. Then you can edit and share your favorite shots. Like all of the best cameras, you'll find micro HDMI and micro USB ports on the body of the FX80, which charge the camera.
On a single charge, you can take approx—330 shots using the rear LCD or about 240 images when using the EVF.
And if you want to take more than that, plug in your USB power bank for unlimited snapping.
Regarding the video, you get a 4K resolution at a fixed 30fps frame rate. You also have the option to shoot videos at 1080p and 720p if you so wish.
With nearly three thousand reviews, a 4.5-star review, and a price under $300 on Amazon (at the time of writing), you can't go far wrong with this perfect Zoom travel camera.
Best point and shoot – Canon SX740 HS Point and Shoot
You can easily capture your precious moments with the following entry on my list, the Canon SX740 HS Point and Shoot.
The PowerShot SX740 HS camera is a great starter camera with many features. It delivers an impressive 40x optical zoom and an optical image stabilizer for perfect shots every time.
You can record videos of your favorite destinations in super-high definition 4K 30p or make beautiful time-lapse videos. I'm also a big fan of the 4K frame cropping feature that lets you grab high-quality still images without additional software.
Like any travel camera worth its salt, it has built-in WiFi. You can use the Canon Camera Connect app to transfer images, share them with your jealous friends, and print them.
The Canon SX740 will inspire your creativity with shooting modes like Self-Portrait Mode for selfies, Food Mode for fun food pics, Video Snapshot Mode for memorable movies, and Hybrid Auto to capture photos and video simultaneously.
And if you're wondering what's in the box when you buy one, you get a wrist strap, a battery pack, and a charger.
Also worth a mention is the very cool 180-degree tilt-type screen which can face all the way forward, and this means that you can easily put yourself in the center of the frame. The Canon also features a "smooth skin effect" that can help enhance your natural features for the perfect Instagram selfies.
FAQ
Which camera is best for zoom?
The travel-friendly camera with the best zoom at 125x is the Nikon Coolpix P1000.
The second best is the Nikon Coolpix B600 which has the same zoom functionality at 125x.
The third best is the Canon PowerShot SX70 HS with a 65x zoom.
And the fourth-best zoom belongs to the Panasonic Lumix FZ80 at 60x.
Which camera is best for tourism?
I think the best overall camera for tourism is the Nikon Coolpix P1000. You can read my full review by clicking here.
My decision is based on build quality, zoom functionality, ease of use, value for money, and after-sales service.
If the Nikon is a little out of your budget, the mid-priced camera I recommend to document your travel adventures is the Canon PowerShot SX70 HS. Click here to read my full review.
And if you're on an even tighter budget, consider the Panasonic Lumix FZ80. Please read my full review here.
What is a Super Zoom camera?
Most of the Bridge cameras you find today can be classified as "Super Zoom" cameras.
Super Zoom cameras have lenses that can be zoomed from vast angles to long telephoto focal lengths.
The lenses of Super Zoom have focal length ranges starting from 20x and going up to 50x or even higher.
My pick of the Super Zoom cameras is the Nikon Coolpix P1000 which has a fantastic 125x zoom. You can read my full review by clicking here.
What zoom do I need for travel photography?
This is a subjective question and depends on what you will be taking pictures of.
If you are an amateur travel photographer and want to take pictures of the places you visit, an 8x zoom will probably be sufficient. The Sony RX100 VII is a great little camera with which most travelers are happy.
If you are more of a professional photographer and you want to take clear images at very long distances, then you can opt for a camera with 60x to 125x. An excellent camera with a 65x zoom is the Canon PowerShot SX70 HS. And if you want a Super Zoom camera, the Nikon Coolpix P1000 has a whopping 125x.
What camera should I buy for traveling?
It would be best if you read this article in which I find the best camera for travel. I have reviewed the best seven cameras suitable for those who love travel and want to document the places they visit and their adventures.
You should seriously consider the Nikon Coolpix P1000 if you have a big budget. It's not cheap, but you get a big bang for your buck.
If your budget is lower, you can opt for cameras like Panasonic Lumix ZS200 or the Canon PowerShot SX70 HS.
If you're after the best cheap camera for travel, peek at the Canon SX740 HS.
If you are traveling to colder countries, you might like to check out my article about the warmest hoodies to keep you toasty warm on your travels.