The hoodie remains one of the most useful garments in any man's wardrobe, and it's also a great way to fend off the cold. There are all kinds of hoodies available these days, so we've tried to include a variety of styles in our list of the warmest hoodies for winter.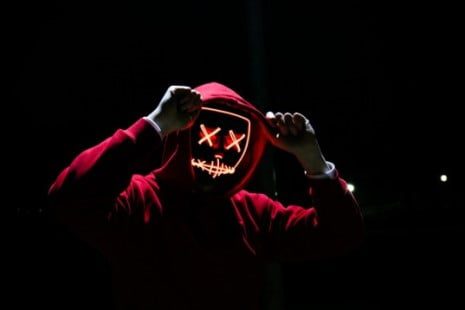 We all love hoodies for their comfort, anonymity, and versatility, and when the weather turns chilly, a decent hoodie is one of the best garments to keep you warm.
Hoodies used to have a bad rep for being oversized and baggy "throw-on," but things have changed with the latest hoodies fitting better and having bags more style than ever before.
Table of Contents
Carhartt Rain Defender Rutland Thermally Lined Hoodie
The Rain Defender by Carhartt is a great hoodie for those chilly winter mornings.
This beautifully made hoodie is one of the warmest and a godsend when the heavens open. This garment is designed with rain in mind; you stay pretty warm even when it gets wet.
The standout feature of the Rain Defender is in its name. It features a durable water-repellent finish to keep out the rain if caught in a sudden downpour.
Oozing quality, the hoodie is thermally lined and made from 50% cotton / 50% polyester fleece. It features a full-length brass zipper and two hand-warmer pockets. The waistband and cuffs are stretchable and very hard-wearing for more comfort. Inside, you will find a handy pocket with a zipper closure and a locker loop to hang your keys on.
If you've owned Carharrt gear before, you'll know the materials' quality and the artistry level employed in their garments.
The "tough-as-nails" Carharrt Rain Defender is one of the best warm hoodies on Amazon right now and is perfectly used down to about 30 – 40 degrees Fahrenheit.
Perfect as a Christmas gift for your nearest and dearest or even a little pre-winter treat for your good self?
Carhartt Collinston Hoodie
If you're looking for a soft yet durable Sherpa-lined zip-up hoodie, look no further than the Carhartt Collinston.
Since the '90s, Carhartt has enjoyed a unique "blue-collar" coolness; this hoodie is no exception.
Warm your cold hands in the cozy hand-warmer pockets while listening to your favorite music. This hoodie features a media port that goes all the way to the pocket so you can thread your earphones to your smartphone.
The garment's slim-profile look goes well with all casual attire, but the best part is the Sherpa fabric lining which does an excellent job of keeping out the cold if you get caught outside after the sun goes down.
The hood is also Sherpa lined (with drawcord closure) and has a handy locker loop for easy hanging.
With a full-length antique-finish nickel front zipper and a reinforced, spandex-reinforced rib-knit, this baby is one of the best hoodies to keep you warm, making it an excellent choice for outdoor tradespeople or anyone who needs top-notch durability.
Under Armour Storm Armour Hoodie
Under Armour is huge right now, and for a reason – they're making some of the best athletic gear on the market. This lightweight fleece hoodie is warm, comfortable, and super-flexible.
The UA Storm is an excellent choice for winter and proving very popular with outdoor enthusiasts.
It features UA's patented Storm technology meaning the garment will keep you dry by repelling water, and it's windproof, too!
It's one of the warmest sweatshirts available today thanks to the soft inner layer of the garment – it traps your body heat and keeps your upper body from getting too cold. This fully-taped hoodie has nicely sized side hand pockets with an extra internal pocket for your smartphone or wallet.
For fans of the brand, you may be interested in the following list of movies and TV shows that have featured Under Armour's products: Any Given Sunday, House of Cards, The Challenge (Seasons 15–present), The Replacements, The Wire, the Marvel movies (Avengers, Iron Man, Captain America, etc.)
Amazon Essentials Hoodie
In the words of one satisfied customer, "Amazon is putting the hood back in the hoodie!"
If price is the most important thing for you, this hoodie from Amazon is the cheapest on our list of warmest hoodies for winter. At under $20 (at the time of writing), this excellent quality hoodie is just as good as other hoodies costing treble!
As with all Amazon Essentials products, their clothing is tested by wearers. The feedback is then used to fine-tune every garment detail to be adapted to meet the wearer's needs perfectly.
Besides the rock-bottom price, this hoodie is extremely comfortable and has considerately long sleeves, which is excellent if you intend to wear it under a jacket.
It's warm and comfortable in seven colors and has an excellent hood. The hood is perfectly shaped with a drawstring and does a good job of keeping out the wind and your head warm.
At this price, the Amazon Hoodie is a wardrobe essential and one of the best thermal hoodies for the money. It has a zip-up front with a split kangaroo pocket and warmth-sealing ribbed cuffs and hem.
Berne Original Hoodie
Berne was founded back in 1915 in the small Indiana community of Berne. Their mission was to provide mid-western farmers with quality workwear. This includes some awesome hoodies that keep you warm. Their clothing is both durable and, most importantly, affordable.
Berne Men's Heritage Thermal-Lined Full-Zip Hooded Sweatshirt
Shell fabric is 60% cotton 40% polyester fleece; lining is 5 oz. 60% cotton 40% polyester thermal…
Double layered three-piece hood with drawstring plus knit cuffs and waistband for added warmth
Double-needle stitched main seams with reinforced bartacks at stress points hold up through the…
From early spring to the dead of winter, the Berne Original Hoodie has been designed for maximum comfort and warmth. It offers a cotton-poly blend with a thermal lining and a double-layered hood to take the chill out of the air.
Other features of this rugged zip-front hoodie to note are its oversized front pockets, two-needle stitched main seams, reinforced bar-tacks at all stress points, nylon front zipper, double-layered three-piece hood with drawstring, and knitted cuffs/waistband.
The Berne Original hoodie is a good choice for those on a budget or guys looking for a hard-wearing and warm winter hoodie for everyday use.
The North Face Canyonlands Hoodie
Starting in Berkeley, California (way back in 1968), The North Face is one of the best outdoor brands. As well as making top-notch mountaineering gear, the brand also makes some cool casual wear, and its hoodies are a prime example.
The North Face Canyonlands is the perfect hoodie for cooler summer evenings, anytime in the spring or fall, and as a warming layer in winter. This smooth-face-fleece hoodie has a secure-zip Napoleon chest pocket, zip hand pockets, and a soft-brushed backing for extra warmth.
Fans of TNF will love its classic fit, and it's one of the most durable hoodies on this list. Investing in a North Face garment ensures you're assured of quality, style, and excellent attention to detail right down to the woven branded tabs.
Already a favorite with athletes, this durable hoodie weighs almost 17 ounces and is an excellent choice if you need a stretchy hoodie that will keep you warm when the colder seasons arrive.
Gary.Com Heavyweight Hoodie
If you're looking for winter hoodies for men, how about a Sherpa-lined hoodie? With a relaxed oversized style, the Gary.com hooded jacket has a heavy-duty zipper and a cozy soft Sherpa fur lining.
It's also perfectly breathable, moisture-proof, windproof, and a top choice if warmth is one of your primary concerns when choosing a hoodie.
This heavyweight, budget hoodie has sleeves with cotton padding and a slick cloth lining. It features a full front zipper, a drawstring hood, and hand-warmer front kangaroo pockets. It's machine washable and shipped from California to your doorstep in a few days.
Quikflip 2-in-1 Reversible Backpack Hoodie
This wickedly cool hoodie was featured on TV's "Shark Tank." It is one of our favorite thick hoodies for winter on this list, as it also doubles as a fully functional backpack!
When converted into a backpack, it is perfect for travel, sports, concerts, hiking, and hiking, and it has two storage compartments, one for bigger items and the other for smaller valuables such as a wallet, keys, or phone.
The backpack has adjustable straps with cord locks for security while using it for high-intensity activities. It is made from 8.6 oz of premium French terry fabric, which makes it perfect for everyday use. The patented design incorporates conveniently hidden back straps, which are totally invisible when wearing the garment in hoodie form.
Champion Men's Powerblend Script Graphic Hoodie
With infamous and iconic branding, the classic Powerblend Script Graphic Hoodie could be the world's warmest hoodie! Well, that may be a slight exaggeration, but we can say that is classic from Champion will keep the dropping temperatures at bay.
With wider cuffs, a waistband, and an extended length, this warmest pullover hoodie offers extra coverage of your nether regions.
Champion certainly hasn't skimped on the features, which include an adjustable drawcord brushed inside material for softness, and Champions' unique Powerblend® fabric, which reduces piling and shrinkage (even after many washes).
With extra stitch detail reinforced seams, a two-ply hood, and a front kangaroo pocket, guys love this super warm hoodie for its ultra-durability and classic look.