Whether you're a flying virgin or are about to embark on your first international flight, you'll probably be interested in our helpful tips for flying for the first time.
At one time or another, we have all needed tips for flying for the first time. And even if you have taken a few trips, you probably still have a few questions.
Our guide to surviving and thriving on your first long flight covers the documents that you'll need and the precautions that you should take. We have also included a brief list of the products that you might want to get to make your first flight comfortable and problem-free.
After reading our tips, we hope that you will feel prepared, excited, and ready for your first big flight!!!
Must-Know Tips for First-Time Flyers
Check your passport
The most important matter for international travel is your passport so check that your passport is still valid and has enough blank pages.
A lot of countries insist that your passport has at least 6 months of validity left on arrival at your chosen destination. So if your passport is worn-out or due to expire, you should consider applying for a new one.
Do you need a visa?
Our next biggest tip for flying for the first time is to check if you need a visa to visit your intended destination.
It may be as simple as turning up at the embassy in person and getting your visa but some countries can take weeks/months to give you the necessary travel permit.
Copy all important documents
It is wise to take both digital copies (on your phone) and also old-fashioned paper photocopies of all of your official documents.
This should include your passport, visa, flight ticket, driving license, car park ticket, and possibly your credit cards.
Of course, keep these copies in a different place than the originals or you could lose the whole lot. Should the worst happen and you lose one or all of your documents, it will be a whole lot easier to deal with local police or the immigration authorities with your copies in hand.
Check baggage limits and measure your check-in luggage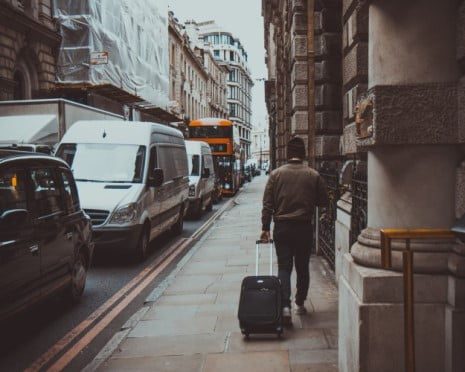 Ensure that you are aware of the baggage limitations of your chosen airline(s).
You can easily check the weight restrictions on the airline's website but if you are still unclear, just give them a call.
You should also bear in mind the items which are not allowed on airplanes these days. For example, you cannot transport dangerous liquids or any kind of weapon.
Hand luggage is often scrutinized so check the current guidelines. At the time of writing, liquids up to 100ml are allowed on most airlines but sharp items such as tweezers or nail scissors are not. Again, If you are unsure of the rules, take a look at the airline's website to avoid any potential issues.
Arrive early
Bit of a no-brainer but many folks just don't allow enough time to get to both the airport and get through the customs procedures.
Our advice is to get to the airport about 3 hours before international flights. Possible delays can be caused by traffic jams, weather conditions, and a plethora of other things that might arise when you're in a hurry!
Check-in online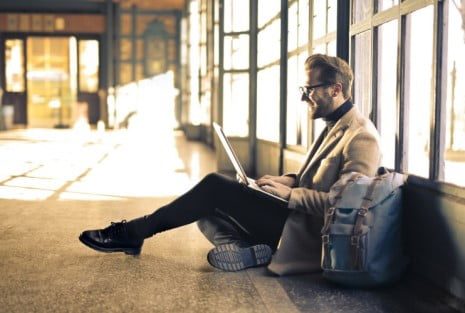 Online check-in is the easiest way for passengers to confirm their presence for a flight via the airline's website.
Depending on the airline and the exact flight, passengers can choose their meals, and seating, and even print off their boarding passes.
Exchange money before arriving at the airport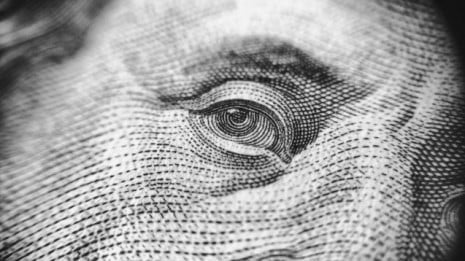 Don't fall into the trap of changing your cash at the airport! Exchange rates are notoriously bad and can leave you severely out of pocket with your travel cash.
Many banks in the United States allow customers to purchase the most common forms of foreign currency, such as euros or pounds. Ask your bank if there's a fee and compare your bank's exchange rate to the global exchange rates online. Note that in some cases, you may have to wait a day or two for the currency to arrive.
It is also worth considering using ATMs which are in abundance at airports and hotels. Foreign ATMs offer easy and convenient access to your cash in the local currency, usually without charging inflated conversion rates. Most foreign ATMs accept U.S/U.K-based credit and debit cards, especially cards bearing the Mastercard, Visa, or American Express logos.
A smart move is to inform your bank of your travel plans. This will avoid the awful situation of your transaction being flagged and your card being eaten by the cash machine.
Wear the right clothing
Probably the most important piece of clothing on a long flight is your underwear. Choose comfy undies that don't pinch, slip or itch.
Get yourself into some comfy pants that stretch slightly when you pull at the fabric. Try not to wear pants that are loose at the waist, as wearing a belt on flights can be uncomfortable.
Pick a short-sleeved T-shirt with a layering cotton or wool cardigan or sweatshirt. This item should zip or button up so it's easy to slip on and off in tight spots such as economy seats.
Only wear socks made from natural fibers like cotton or wool. These will wick away moisture to avoid your feet from getting sweaty.
Shoes that slip on are probably the best. You will probably be asked by security to remove them at one point.
This one sounds strange but one of the best tips for traveling for the first time is to wear your heaviest coat. This frees up room in your suitcase and it can be stored in the overhead lockers as soon as you are on board.
Our last clothing tip is for those that feel the cold. A large scarf or pashmina in your carry-on can be a godsend when the cabin crew cranks up the air-conditioning.
Check if you need vaccinations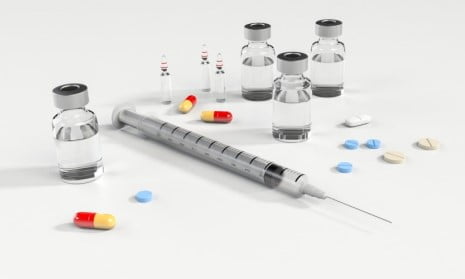 Vaccines will protect you from the most serious diseases. Depending on where you are going, you could come into contact with rare diseases that are not present in your home country.
Getting the right jabs will keep you safe while you're traveling and ensure that you don't bring any serious diseases back home with you. The vaccines that you will need depend on a few things, including where you plan to travel.
Do some research a few months before your departure as some countries require proof of vaccination for certain diseases. It's important to get vaccinated well ahead of your trip. This gives the vaccines enough time to start working and enough time for any follow-up shots.
Pack 2 days before
Packing for your international trip is as much an art form as making sushi or arranging flowers so leave yourself enough time.
There's nothing like the feeling of your bags being "ready to go" a day or two in advance of your departure so get yourself organized!
Our top packing technique is to pack large items (such as shoes) first. Then roll-up large items of clothing, which can be placed around your footwear. Finally, place smaller items such as underwear in the remaining spaces.
If you want to make things a lot easier on yourself, try packing cubes. They are small containers made of fabric that are often rectangular. They zip closed and are sized so you can fit several into a carry-on bag, suitcase, or backpack.
Select your seat in advance
You may think you're not bothered about where you sit but just wait until you're halfway through a 20-hour flight. You may then regret not booking the perfect seat in advance.
For the safety-conscious, you may want to grab a seat near the back of the aircraft. A 2007 study found that passengers sitting near the back of the plane were 40 percent more likely to survive in the event of a crash than those sitting in the first few rows.
If you just want a speedy exit, grab a seat at the front of the aircraft on the left, which is usually where the exit is located.
For those that just want to sleep, it's better to opt for window seats. Here you can control the window shade and you'll have a place to rest your head. It also means that you won't be disturbed every time the passenger next to you needs the toilet.
And if you are a tall fellow, remember that seats in exit rows have more legroom than most. Such seats, however, are usually in high demand and lately, some airlines have been charging an extra fee for seats with extra legroom.
Visit the airport lounge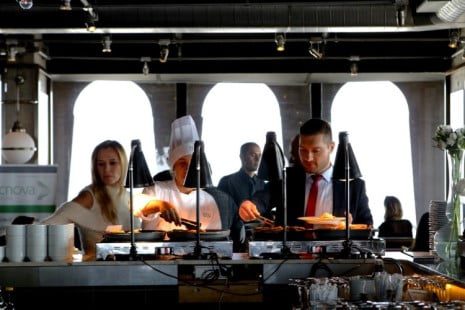 Why not make the whole experience less stressful by chilling out in the comfort of a serene airport lounge?
Airport lounges are one of the travel industry's best-kept secrets. These "fortresses of solitude" can make traveling a whole lot less arduous. Yes, they will cost you a little cash to get into but the benefits are often worth it.
These areas are mostly provided by the airlines themselves and offer comfortable chairs, food and drinks, free newspapers and magazines, free Wi-Fi, and, most importantly, a calm and quiet environment for you to wait for your flight.
Things you might need for your first flight
Earplugs
One of the biggest problems that a lot of people face when flying is the irritation of the ears caused by high noise levels and the changing air pressure.
It can feel like your ears are blocked and then a popping sensation and for those that have a cold or allergies, there is a higher chance of experiencing pain in the ears during take-off and landing. These changes in air pressure can cause ringing in the ears or dizziness. It is an excellent idea to keep a pair of earplugs on standby for your flight.
Our pick of earplugs is the Eargasm High Fidelity Earplugs. These extremely effective earplugs have a triple-flanged design. They're very effective at blocking out the noise of aircraft engines and screaming babies!
They are made from non-toxic, hypoallergenic, soft silicone material which does not cause irritation or allergic reactions.
These earplugs are suitable for everything from rock concerts to long-haul flights and are durable enough to be used again and again. They come in a cool waterproof aluminum box to make it easy to keep them safe and clean.
Eye mask
Whether you're trying to sleep on a plane or even in a curtain-less youth hostel, light can have a devastating effect on your sleep.
Although you will often be given an in-flight eye mask with most airlines, they are usually flimsy and not adequate for getting the rest that you need.
As we are all aware, it's the quality of sleep and not the quantity that matters. When you are trying to sleep on a long-haul flight, try using a contoured mask that will keep the pressure off your eyes for a deep slumber.
Our favorite sleep mask by far is the Joseche Sleeping Mask with Wireless Bluetooth Headphones. Its 3D design sets it apart from other masks. The ergonomic features provide great comfort for your nose while delivering total darkness to your eyes.
This cool eye mask allows you to listen to your favorite tunes without wearing additional headphones.
Travel pillow
One of our best tips for flying for the first time is to make sure you're comfortable. A good quality travel pillow is a "must-have" item for all international flights.
A good quality travel pillow allows you to fall asleep in relative comfort, even in economy seating!
The Aeris Memory Foam Travel Pillow Kit was designed for the light sleeper. Made from ventilated memory foam, It molds to the curves of your neck without causing sweating.
It comes with a silk eye mask and a pair of foam earplugs, all of which are stored in a portable carry bag.
Compression socks
Does this sound familiar? After a long flight, crammed into a tiny seat, you eventually land only to see that your ankles have swollen to twice their normal size.
Traveling can be an amazing experience, but it can also play havoc with your circulation. In extreme cases, it can lead to blood clots and deep vein thrombosis.
Enter compression socks. They are suitable for everyone but are particularly important for those with varicose veins or other leg swelling issues. They significantly boost circulation and do a great job of keeping oxygenated blood flowing around the legs.
The best socks we have found are the Physix Gear Compression Socks. They are very durable and double-stitched with anti-bacterial fabric. Even after multiple washes, they do not lose their compression properties.
The compression and support features are perfectly located in the heel, foot, calves, and toe areas for instant comfort and support. These flight socks also do a great job of wicking away moisture.
If you enjoyed this article, you might also like to learn about the best places for single men to travel alone.