Everyday Ape is a participant in the Amazon Affiliate advertising program which means that we may get a small commission on any purchases made from our links.
Amazon remains a giant in consumer retail, so it was no surprise when they introduced Amazon Business back in 2015. In this article, we look at the many benefits of an Amazon Business account and whether it's suitable for you.
What is an Amazon business account?
At the time of launch, Amazon said of its new business marketplace: "Amazon Business combines the selection, convenience, and value customers have come to know and love from Amazon, with new features and unique benefits tailored to businesses."
Amazon Business has allowed business customers easy access to an enormous range of products including everything from electronics to culinary equipment to janitor supplies.
In addition to business-only selection and pricing, customers of Amazon Business also get free two-day shipping on eligible items, multiple-user business accounts, advanced payment solutions, tax exemptions, specialized customer support, and more specialist features to help them improve their business.
Amazon Business was set up to give an improved purchasing solution for all registered businesses. Each business nominates users from their company that are permitted to purchase business supplies from Amazon on behalf of their company.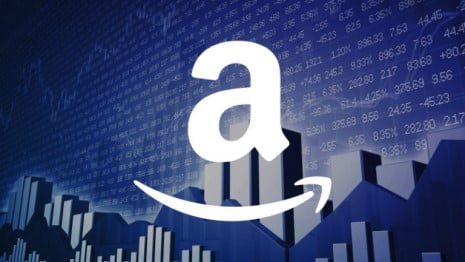 9 Amazon business account benefits
It's totally free for any type of business
Yes, you read it correctly! It doesn't matter if you have a small "one-man-band" business or a much larger company with 1000's of employees, an Amazon Business Account is totally FREE to set up! Just remember that you will need to set up a brand new Amazon login with your work email to set up the free account.
Businesses around the world are using Amazon Business
Over 1 million customers currently use Amazon Business to find everything they could possibly need in one place. There are heaps of Amazon business benefits which you can see on this link.
Business-only prices are available to members
Because most businesses are buying in bulk, Amazon can offer lower prices on literally millions of products for multi-unit purchases. It also has general price cuts on millions of business products and provides an easy way to compare prices from a wide array of sellers.
And If you want to get good deals, you can even request discounts from some sellers when buying their products in bulk.
Unlimited FREE Two-Day Shipping
Shipping costs can literally make or break a business in these competitive times. Amazon offers free two-day shipping with a business account. In addition, all orders of $25 or more qualify for FREE shipping (for certain items).
Account holders get a Business Prime Shipping annual membership which is based on the number of users that need access. At the time of writing, prices are $499 for up to 10 users, $1,299 for up to 100 users, and $10,099 for more than 100 users.
Advanced analytics functions
As soon as you start making purchases, you can see Amazon's Business Analytics. This will show you all the data about your orders and give you options to create specific reports.
If you have a dedicated team that handles your orders, having an Amazon Business Account will make it easy for your staff to connect, make purchasing groups, and share payment methods.
Amazon Business is very proud of its transparency with the supply chain purchasing process and provides all the information you need on the analytics dashboard.
Help with cash-flow issues with specialized payment options
If your cash flow is up and down, and you haven't collected the money from your orders to pay for new purchases, Amazon Business has got you covered. Amazon offers different payment methods including purchasing a card or a line of credit.
Administrators of the account can add individual or shared payment options. The shared payment methods cater to credit cards, debit cards, or an Amazon corporate credit line. The Corporate Credit Line offers the ability to include multiple buyers on a single account, download reports of orders, and pay by purchase order.
All authorized users of the business account can purchase items but for security reasons, they will only be able to see the last four digits of the registered card.
A massive array of products
With hundreds of millions of products now available, most businesses can find the products they are looking for at the right price. And if your company has specific procurement requirements, you can even find sellers by their attributes such as women or minority-owned businesses.
Once the Amazon Business account is set up, members can use their self-registration tool to enable Amazon on approx. 50 commonly-used purchasing systems (and if they don't currently have your particular platform, you can request that they add it).
An opportunity for tax exemption under the Amazon Tax Exemption Program (ATEP)
Amazon provides business account holders with a handy tool to help them determine if they qualify for the tax exemption program.
They also require information relating to which states the business qualifies for a tax exemption and also which exemptions your business qualifies for. Customers are then able to apply their tax-exempt status to any eligible purchases from Amazon (and also its affiliates).
You can sell your products
And last in our list of Amazon business account benefits is for businesses that offer their products and services. With a business account, you can become a seller to reach a massive, new audience of hungry customers.
Amazon Business opens up the marketplace to third-party sellers. You can sell B2B on Amazon's Marketplace, just like you can on the normal Amazon marketplace. Some of the advantages of selling on Amazon Business are:
You get access to an enormous market of business buyers (which are now separated from the consumer marketplace)
You can integrate your existing seller account
You can advertise your selling credentials to attract more buyers
You can take full advantage of Amazon's brilliant infrastructure and their business credit options
Is a business account suitable for non-business customers?
If you don't have your own company, the business account will probably not be suitable for you so you'd better stick with Amazon Prime. At the time of writing, you will get 30 days free of charge if you use this link.
Using a personal account for business is OK if you run a small company and you intend it to stay small. But if your business ever undergoes an audit, or if you use an accountant, or if you anticipate that your business will grow and that employees will be placing orders, a business account ensures that your personal purchases are never mixed up with those relating to your company's.
Is the Amazon business account free?
Users can sign up for a free Amazon Business account. With this type of account, they can become a registered seller, and get incentives and discounts on purchases. There are lots of other Amazon business perks including fast delivery options, and even analytics reports. Click here to find out more.
Amazon Business on Youtube
If you enjoyed this article, you might also be interested to know if Audible is worth it.
Thanks to Nick Youngson for our featured image "Wooden Tile" which is shared by Alpha Stock Images under Creative Commons License 3 – CC BY-SA 3.0