Teaching English online with no experience may seem daunting, but fear not! This essential guide will equip you with the knowledge and skills needed to succeed.
Discover innovative strategies, navigate the job market, and unlock the financial rewards of online teaching. Get ready to revolutionize your career and inspire students from all over the world, all from the comfort of your home.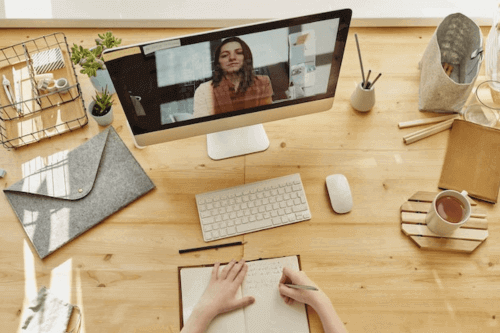 Key Takeaways
Fluent English is crucial for effective communication and engagement with students.
Relevant skills such as strong communication, adaptability, and creativity are essential.
A TEFL/TESOL/CELTA certification dramatically enhances the chances of securing online teaching opportunities.
Choosing a reputable online teaching platform and continuously learning to enhance teaching skills are essential strategies for starting and improving teaching English online without experience.
Table of Contents
Understanding the Basics of Teaching English Online Without a Degree
If you want to teach English online without a degree, there are certain requirements you need to meet. Fluent English and relevant skills are crucial to effectively communicating and engaging with students. Additionally, obtaining a TEFL/TESOL/CELTA certification can greatly enhance your chances of securing online teaching opportunities.
Requirements to Teach English Online
You'll need a TEFL certification to meet the requirements for teaching English online if you don't have experience or a degree. While a degree isn't necessary, having a TEFL certification will demonstrate your knowledge and skills in lesson planning, classroom management, and teaching grammar.
Online language schools typically require a TEFL certification, and having a professional-level certificate will increase your chances of getting a job. If you have prior teaching experience, securing teaching opportunities can also be much easier.
Remember that different online schools may have specific equipment and internet connection requirements, so make sure you have a laptop with an ethernet port or a desktop computer with a webcam and a headset with a microphone. A fast and stable internet connection is crucial for a smooth online teaching experience. You can check the internet speed that is required to work from home in this article.
If you are in doubt about the hardware you will need, check out our recent article about the best laptops for online teaching.
You should also note that there are a few companies that allow you to teach English from your phone. One of the best is Palfish.
Importance of Fluent English and Relevant Skills
Fluent English and the relevant skills are essential for teaching English without experience or a degree. In the world of teaching online, being fluent in English is crucial as it allows you to effectively communicate with your students and provide them with the necessary guidance.
Additionally, having relevant skills such as strong communication, adaptability, and creativity will enable you to create engaging lessons and cater to the unique needs of each student. Online education companies highly value these skills and will help you stand out among other applicants when applying for online ESL jobs or teaching English as a foreign language.
Role of TEFL Certification in Online Teaching
In this rapidly growing field, having a TEFL certificate can make a significant difference in your career. Many online language platforms and companies require teachers to have a TEFL certification as it demonstrates your commitment to teaching and provides you with the necessary skills to teach the English language effectively.
Obtaining a TEFL certificate through an online course allows you to gain experience and knowledge in teaching English to non-native speakers. It also helps you develop a solid foundation in lesson planning, classroom management, and creating engaging online lessons.
Moreover, some companies require a certain number of teaching hours with a TEFL certification, which can further enhance your chances of obtaining a position.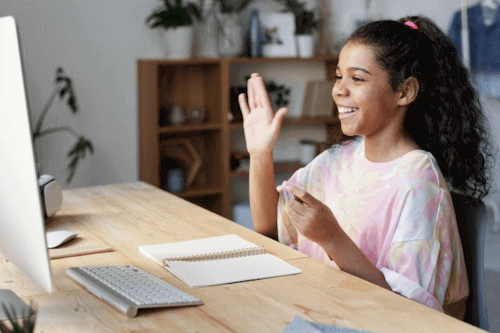 How To Teach English Online With No Experience
Now that you understand the basics, it's time to navigate the journey of starting your career without any experience and to learn how to get students to teach online.
To get started, follow these steps to create a professional and engaging online teaching profile.
Additionally, focus on building teaching materials and demonstrating lessons to improve and enhance your teaching skills effectively.
Steps To Get Started With Online English Teaching Without Experience
Choose a reputable company to begin your journey. Finding a platform that values innovation and provides a supportive environment for teachers and students is important. Here are some popular English education platforms to consider:
| Company | Description |
| --- | --- |
| TutorABC | Utilize their interactive teaching materials and receive ongoing professional development. |
| Cambly | Engage in casual conversations with students worldwide and help them improve their English skills. |
| English Ninjas | Offer personalized, one-on-one lessons to students and track their progress through their user-friendly platform. |
| VIPKid | Teach English to children in China through their immersive and interactive online platform. |
| Preply | Preply is an app and platform for learning languages. The company is headquartered in the US and has employees in 30 countries. |
How To Create a Professional and Engaging Online Teaching Profile
Craft an eye-catching and detailed profile that will captivate potential students and set you apart from other teachers in the competitive market.
Showcase your expertise: Highlight your qualifications and experience as an English teacher, emphasizing your proficiency as a native speaker.
Connect with your audience: Use a warm and conversational tone in your bio to make students feel welcome and comfortable learning with you.
Demonstrate your dedication: Display any relevant certifications or badges earned from online TEFL courses to enhance your credibility.
By following these tips, you can create a professional and engaging profile that will attract students seeking a native English speaker for their language learning journey.
Building Teaching Materials and Demonstrating Lessons
Create engaging teaching materials and demonstrate interactive lessons to start teaching English online without any prior experience effectively.
As an online tutor, you have the opportunity to teach students from all over the world and help them learn English. As mentioned earlier, consider taking a TEFL course to gain the necessary knowledge and skills.
As you prepare your teaching materials, think about the needs of your students. Whether they're English speakers looking to improve their skills or Chinese students who need to learn English from scratch, your materials should be tailored to their specific needs.
Utilize various online tools and resources to create engaging and interactive lessons.
There are many places to teach English online, so do lots of research to take advantage of these opportunities and begin your journey as an online English teacher.
Effectively Improving and Enhancing Your Teaching Skills
To improve and enhance your teaching skills, seek out online resources and join communities of experienced educators. These resources and communities provide valuable insights, tips, and strategies to help you excel in your career.
Here are three emotional benefits you can gain from these resources and communities:
Inspiration: Surrounding yourself with experienced educators and accessing online teaching materials can ignite your passion for teaching. It can inspire you to explore innovative teaching methods and techniques to make your online lessons engaging and impactful.
Support: Connecting with other teachers who've been in your shoes can provide a sense of support and camaraderie. Sharing experiences, challenges, and successes can help you navigate the teaching journey with confidence and reassurance.
Growth: Continuous learning is essential in any profession, and teaching languages is no exception. By immersing yourself in online resources and communities, you open yourself up to new ideas, strategies, and perspectives. This constant growth and improvement can make you a more effective and innovative online English teacher.
Exploring the World of Online English Teaching Jobs Without a Degree
Are you interested in teaching English online but don't have a degree?
Don't worry; various online language education companies cater to beginners and allow you to teach English without prior experience or a BA.
These companies provide opportunities for individuals without degrees to share their language skills and engage with students from around the world.
Various Online Teaching Companies for Beginners
Do a Google search for companies that do not require previous teaching experience or look in forums such as Reddit for ideas. Many companies offer an excellent opportunity to start teaching English online without any previous experience. Here are three options to consider:
Cambly: With its flexible schedule and conversational English teaching, Cambly provides an innovative platform to connect with students from all over the world and share your language skills.
VIPKid: Teaching English to Chinese students, VIPKid offers a flexible schedule and the chance to earn up to $22 per hour. It's a great way to kickstart your career.
Qkids: Qkids provides an interactive platform for teaching English to Chinese students. With up to $20 per hour, they are usually on the lookout for new staff.
Companies That Let You Teach English Online Without Experience
Several companies allow you to start work without any previous experience. These companies understand that not everyone has a degree or prior experience in teaching, but they still offer opportunities for you to teach English online.
Some of these companies include Cambly, PalFish, and Latinhire. Cambly offers online ESL teaching to non-native English speakers, and you don't need a TEFL certificate or prior teaching experience to get started.
PalFish is another platform that offers online English teaching opportunities without a degree or TEFL certificate.
Latinhire is a famous online English teaching company that hires native English speakers to teach South American students. They require a TEFL or CELTA certificate and basic Spanish but don't necessarily require prior teaching experience.
Investigating Alternative Paths To Get Hired as an English Teacher Without a Degree
Consider teaching English as a freelancer, which allows you to work independently and gain experience.
Volunteering is another option, as it can provide valuable teaching experience and help you build connections in the industry.
Additionally, consider enrolling in TEFL certification programs that offer job assistance to increase your chances of getting a job.
Teaching English as a Freelancer
As an innovative and aspiring online teacher, there are alternative paths to enter the field of teaching English as a freelancer. Here are three exciting possibilities to consider:
Teach English online: Embrace the digital age and connect with students worldwide through online platforms.
Business English: Tap into the growing demand for English in business. Help professionals enhance their communication skills, negotiate confidently, and excel in their careers.
English tutor abroad: Combine your love for travel and teaching by becoming an English tutor abroad. Immerse yourself in new cultures while sharing your language expertise with eager learners.
With your passion for teaching and dedication to innovation, these freelance opportunities can help you make a meaningful impact as an English teacher, even without any experience or a bachelor's degree.
Volunteering as a Means To Gain Teaching Experience
Consider volunteering to gain teaching experience and open up alternative paths to get hired. If you're interested in teaching English but don't have experience, volunteering can be a valuable opportunity to develop the necessary skills and experience.
Many online teachers started their careers by volunteering, which allowed them to gain practical knowledge and build confidence in their abilities. Volunteering also allows the chance to explore different teaching methods and connect with diverse learners worldwide. Additionally, it will enable you to specialize in teaching business English, which is in high demand.
Tefl Certification Programs Offering Job Assistance
Don't overlook Tefl certification programs that offer job assistance. These programs can provide the necessary qualifications and support to start your journey as an online teacher. Consider the following benefits:
Increased Opportunities: Tefl certification programs offering job assistance can connect you with platforms, such as Open English, which has a high demand for qualified teachers.
Bypassing Degree Requirements: As an online teacher, you may find that some platforms don't require a bachelor's degree, especially if you're TEFL certified.
Access to the Chinese Market: Job assistance programs can help you tap into the lucrative Chinese market, where the demand for English teachers remains strong.
Understanding the Financial Aspects of Teaching English Online
Are you curious about how much money you can make?
Or maybe you're wondering if teaching English online is worth it financially.
Let's explore these critical financial aspects and find out if it's a viable option for you.
How Much Money Can You Make Teaching English Online?
When it comes to teaching English online, you can make a significant amount of money by understanding the financial aspects of this profession. Here are some key factors to consider:
Qualifications and experience: A bachelor's degree and a TEFL certification can help you command higher pay.
The company you work for: Different companies offer different compensation packages, so research and comparison are essential.
Number of hours you work: The more you teach, the more money you can earn.
Base pay and bonuses: Some companies offer base pay rates, while others provide additional incentives and bonuses.
Ability to set your hourly rate: Starting your own online teaching business gives you control over your earnings.
Generally, online English teachers can earn anywhere between $10 and $40 USD per hour, depending on their experience and qualifications. First-time English teachers with a TEFL certification start off making around $10 to $20 per hour.
Some online English teaching companies offer a fixed hourly rate, while other platforms allow you to set your own rate. According to ZipRecruiter, as of September 18, 2023, the average annual pay for an Online English Teacher in the United States is $51,635. However, it's important to note that online salaries can vary greatly depending on the company and the specific job.
Assessing if Teaching English Online Is Worth It?
To determine if teaching English online is worth it, consider the financial aspects and weigh the potential benefits and drawbacks.
Online teachers have the flexibility to work from anywhere in the world and can often set their hours. Additionally, teaching without experience is possible, although having a TEFL certification can increase your chances of finding better-paying opportunities.
However, assessing the financial aspects is essential. While the earning potential can be substantial, especially if you teach with reputable platforms or have your own private students, it's also crucial to consider factors such as taxes, equipment costs, and the potential instability of a freelance income.