If you're considering becoming an online teacher, you might be wondering if you can teach online with a CELTA certification.
This article explores whether teaching online with a CELTA is possible and what requirements you need to meet. We'll also discuss the differences between taking a CELTA online versus doing it in person and provide tips on everything from finding work to the necessary equipment you'll need to start teaching online.
Key Takeaways
The Cambridge CELTA certification equips teachers with the necessary skills and knowledge for teaching English online.
Some online teaching platforms may require specific TEFL certifications, but CELTA is widely recognized and accepted.
Certain platforms may accept alternative teaching certifications or non-native speakers, so it's essential to research and choose reputable platforms that align with your qualifications and preferences.
Increasing the chances of securing online teaching opportunities by submitting well-prepared applications is crucial.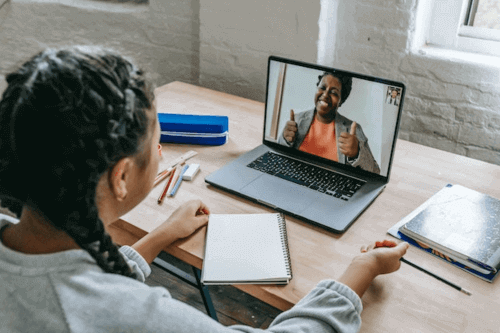 Table of Contents
Should I Become an Online Teacher?
Did you know that over 1.5 billion people are learning English worldwide? Teaching English online has become a popular and convenient option for many individuals around the world.
With the rise of technology, connecting with students from different countries and cultures has never been easier. Obtaining a CELTA qualification can greatly enhance your chances of success if you are considering this career path.
The CELTA course is widely recognized and respected in the field of English teaching. Whether you choose to complete it in a physical classroom or opt for an online CELTA course, the qualification will equip you with the essential skills and knowledge needed to teach English effectively. It covers various aspects such as lesson planning, English pronunciation, language analysis, classroom management, and teaching techniques.
As a teacher with a CELTA, you will also have the advantage of teaching English abroad. This opens up opportunities to work in different countries and experience diverse cultures while sharing your expertise.
Online teaching requires patience, organization, and adaptability. You need to know the subject matter and possess strong communication skills to engage students effectively through virtual platforms.
What Are the Requirements to Be an Online Teacher?
Having a TEFL certification is required if you want to become an online teacher. This certification provides essential skills in lesson planning, classroom management, and teaching grammar. If you are considering teaching English online, it is highly recommended that you obtain your TEFL certificate.
One popular option for obtaining this certification is through the CELTA program. CELTA stands for Certificate in Teaching English to Speakers of Other Languages and is widely recognized and respected by employers anywhere in the world.
An online CELTA course offers the flexibility to study at your own pace from the comfort of your home. It covers all aspects of teaching English as a second language and includes practical teaching experience with real students. Upon completion, you will be CELTA-qualified and ready to start your career as an online teacher.
Many online teaching companies require teachers to have a TEFL or CELTA certificate and some teaching experience. These qualifications help ensure you have the skills to teach English to non-native speakers effectively. By obtaining your TEFL or CELTA certificate, you increase your chances of being hired by reputable online teaching companies.
What Is a TEFL?
A TEFL is an internationally recognized certification for teaching English as a foreign language. It is a professional credential that allows you to teach English abroad or online to non-native English speakers. With a TEFL certificate, you can confidently pursue opportunities to teach in different countries and cultures.
It's important to note that while the CELTA certification course is highly regarded in the field of English language teaching, it may not be specifically required for teaching positions. Online platforms typically prioritize candidates with a TEFL certification.
To obtain a TEFL certification, you can take an online course or attend a face-to-face CELTA course. Both options provide comprehensive training on effective teaching methods, lesson planning, classroom management, and assessment techniques. Furthermore, accredited TEFL courses include teaching practice and observation with non-native English speakers to ensure practical experience in real classroom settings.
A TEFL certificate demonstrates your commitment to professional development and ability to teach English as a foreign language effectively. It enhances your job prospects and provides you with the necessary skills and knowledge for a successful offline and online career.
What Is a CELTA?
If you're considering a career in English language teaching, one option to explore is the CELTA qualification. The CELTA, which stands for Certificate in Teaching English to Speakers of Other Languages, is a widely recognized English teaching qualification that employers most often request. It focuses on practical techniques and includes face-to-face or online teaching practice.
The CELTA can be obtained through different study modes, including online courses. Cambridge University offers an online platform where you can complete the CELTA course and receive your certification. This makes it convenient for individuals who may not have access to a physical training center or prefer the flexibility of online learning.
By taking the CELTA certification online, you will gain the necessary skills and knowledge to teach English as a foreign language. The course covers practical teaching skills and theory, providing real-life teaching experience with learners. You will also receive feedback and advice on your teaching abilities.
Obtaining a CELTA certification from an accredited online school has many benefits. It is recognized worldwide by employers and provides practical experience that will enhance your resume. Additionally, having a CELTA opens up international opportunities for teaching English abroad.
Can I Teach Online with TEFL?
You can definitely pursue online teaching opportunities with a TEFL qualification. Teaching English online has become increasingly popular, especially in recent years. With the growth of technology and internet connectivity, people from all around the world can learn English from the comfort of their homes. If you're considering a career in teaching and have obtained a TEFL certificate, here are four reasons why teaching English online is an excellent option for you:
Flexibility: Online teaching allows you to work from anywhere at any time that suits your schedule. You can choose how many hours you want to teach each day and have the freedom to create a work-life balance.
Global reach: You can connect with students from different countries and cultures by teaching English online. This enhances your understanding of the world and provides valuable cross-cultural experiences for your students.
Career advancement: Teaching English online can be a stepping stone toward advancing your teaching career. It allows you to gain experience working with diverse learners and develop essential skills such as lesson planning, classroom management, and adapting materials for an online environment.
Increased demand: The demand for qualified online ESL teachers is growing rapidly as more people recognize the importance of learning the English language for personal and professional reasons. This ensures job security and provides ample opportunities for those with TEFL qualifications.
Can I Teach Online with CELTA?
With a CELTA certification, teaching English online becomes a viable option for expanding your career opportunities. The CELTA is an internationally recognized qualification that equips you with the necessary skills to teach English. You can take the CELTA course online, making it convenient and accessible for those looking to pursue a career in this industry.
The online CELTA course focuses on practical teaching skills and provides opportunities for teaching practice. It includes theoretical input on language teaching methodologies, ensuring you are well-prepared to deliver practical lessons online. Throughout the course, you will receive feedback and guidance from experienced tutors who will help enhance your teaching abilities.
By obtaining a CELTA certification, you enhance your job prospects and increase your earning potential. Teaching English online allows you to work with students from all over the world without being physically present in a classroom. This flexibility opens up numerous opportunities for career advancement and will enable you to gain valuable experience as an English tutor.
Citations & Further Reading
https://oxfordtefl.com/blog/work-from-anywhere-5-things-you-need-to-know-before-you-start-teaching-online/
https://www.cambridgeenglish.org/teaching-english/teaching-qualifications/celta/ways-to-take-celta/
https://www.cambridgeenglish.org/teaching-english/teaching-qualifications/celta/
https://www.goabroad.com/articles/tefl-courses/can-you-take-celta-online
https://ihcairoeg.com/english/online-english-teaching/
What Are the Differences between Taking CELTA Online vs. In Person?
When considering whether to take the CELTA course online or in person, it's important to understand the differences between the two options. Here are four key distinctions to consider:
Learning Environment: With an online CELTA course, you have the flexibility to study remotely and at your own pace. This can benefit those who prefer a more independent learning style or have other commitments. On the other hand, a face-to-face course offers a classroom-based environment where you can interact with fellow trainees and receive immediate feedback from trainers.
Teaching Practice: In an online CELTA course, teaching practice is conducted through virtual platforms. You will need a computer with a stable internet connection and may require additional equipment like a headset for better sound quality. Conversely, in-person courses provide hands-on teaching experience in real classrooms with actual students.
Support Network: While both options offer support from trainers, an in-person course allows for immediate assistance during panicky moments before teaching practice sessions. Additionally, face-to-face courses make forming real friendships and social interaction more easily achieved.
Technical Competence: Online certification requires technical competence as you will navigate virtual platforms and utilize various digital tools throughout the course. However, this skill set is becoming increasingly valuable as many teaching companies require teachers of English who are comfortable with technology.
Ultimately, choosing between an online or face-to-face CELTA course depends on your personal preferences, time zone, learning style, and availability of resources. Both options provide excellent training that will equip you to become a CELTA certified teacher capable of teaching effectively in various contexts – whether online or in person.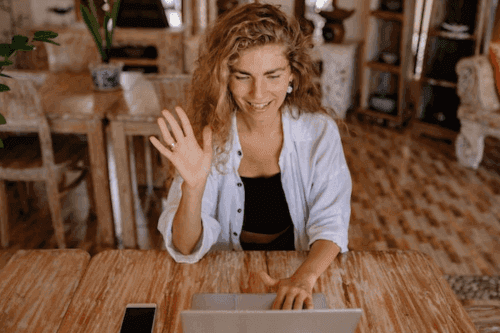 How Can I Find Work Teaching English Online?
To find work teaching English online, it is vital to research and apply to reputable ESL platforms. There are numerous platforms available that connect English teachers with students from all over the world on a full-time or part-time basis. Start by thoroughly searching these platforms to determine which ones align with your qualifications and preferences.
One of the key qualifications for teaching English online is having a TEFL/CELTA certification. This certification provides the necessary skills and knowledge to teach English as a second language effectively. While some online teaching platforms may require a specific type of TEFL teaching certificate, such as a 120-hour course or one from an accredited provider, others may accept alternative certifications or even non-native speakers.
When researching ESL platforms, pay attention to their requirements and expectations for online English teachers. Some platforms may prioritize certain qualifications or experience levels, while others may have more flexible criteria and not insist on the applicant having prior English teaching experience. To sum up, it's essential to choose a platform that suits your skills and interests.
Once you have identified suitable platforms, take the time to review their application processes carefully. Most will require you to submit an application form and relevant documents such as your resume, TEFL certification, and possibly even video demos of your teaching abilities.
Finding work as an English teacher requires patience and persistence but can be highly rewarding. By taking the time to research reputable platforms, obtaining the necessary certifications like CELTA if needed, and submitting well-prepared applications, you increase your chances of securing a position.
What Equipment Will I Need to Teach English Online?
A comfortable desk and quality chair are essential for long teaching sessions in an online classroom. When it comes to teaching English online, you will need several pieces of equipment to ensure a smooth and professional experience.
Here are four essential items you need to teach English online:
Laptop or Tablet: A relatively new desktop or laptop computer is recommended. Some companies may allow teaching from an iPad or smartphone, but checking their requirements is best. Make sure to update your operating system and Flash for optimal performance.
HD Camera: Most modern computers come with built-in HD cameras, but if you have an older computer or desktop without a built-in camera, consider using an external HD camera. Clear video quality is essential for effective communication with your students.
Headset with Microphone: All jobs require a headset with a microphone attachment. While some companies prefer overhead headsets, others are more flexible and accept Apple earbuds or regular headsets.
Internet Connection: Aim for at least 20 Mbps internet speed to avoid lags and delays during lessons. Using an ethernet cord for a better connection is also advisable, especially if your laptop requires an adapter.
Final Thoughts
Congratulations on completing this article! We hope that it answers the question, "Can I teach online with CELTA?"
Now that you've learned about the requirements and differences between TEFL and CELTA, it's time to consider your options for teaching English online.
Find a reputable platform such as Zoom and gather the necessary equipment before starting your online teaching journey.
Stay organized, patient, and open to new opportunities as you embark on this exciting path.
So go ahead and positively impact your future students' lives with your newfound knowledge and passion for teaching English online!