Working as a freelancer is growing in popularity with adults but can a 16 year old be a freelancer? In this article, we'll answer the question and provide helpful tips on finding freelance jobs as a teenager.
According to a 2022 survey, 43% of Generation Z (which includes teenagers) reported working as freelancers.
If you're a 16-year-old looking to break into the world of freelancing, you will be happy to hear that there are many ways to start your career as a freelancer.
Key Takeaways
Freelancing is a form of self-employment where individuals work for themselves and offer their expertise.
Some freelance platforms may have age restrictions, but other avenues are available for 16-year-olds to pursue freelance opportunities.
Responsibility in managing time, workload, and finances is crucial for young freelancers.
Platforms like Instagram and Fiverr can be used to showcase skills, attract clients, and connect with potential opportunities.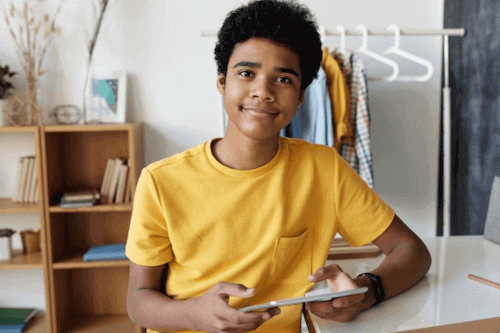 Table of Contents
What Is Freelancing?
Freelancing is a form of self-employment where individuals have the freedom to work for themselves and offer their expertise in various fields. As a freelancer, you can take advantage of online job platforms like Upwork and Fiverr to find work opportunities and get paid for your services.
But what about age requirements? Can a 16-year-old be a freelancer?
Regarding freelancing, there is no specific minimum age requirement set in stone. However, some platforms may have age restrictions due to legal reasons or their own policies. For example, Upwork requires freelancers to be at least 18 to create an account and start working on the platform.
But don't let that discourage you! There are still plenty of other options available for young aspiring freelancers. You can start by building your skills and portfolio while waiting to meet the age requirement for platforms like Upwork.
In the meantime, you can explore other avenues, such as offering your services directly to clients through social media or creating your own website. These approaches allow you to showcase your talents and gain experience.
How Does Freelancing Differ From Employment?
When working as an employee, you have set work hours regulated and managed by your employer. However, freelancing offers a different approach to employment. As a freelancer, you can choose when and where you work.
Here are a few points about working as a freelancer:
Age Limit: While freelancing has no specific age limit, being a 16-year-old may have particular challenges due to legal requirements and restrictions in some countries.
Online Platform: Freelancers often find job opportunities through online platforms designed explicitly for this purpose. These platforms connect clients with freelancers from various fields.
Job Opportunities: Freelancers can work on multiple projects simultaneously, allowing them to diversify their income streams. They can choose projects that align with their skills and interests.
Job Description: Unlike employees who often have specific roles within a company, freelancers can take on various types of projects based on their expertise. This variety makes freelance work exciting but also requires adaptability.
Income Structure: Instead of receiving a fixed salary like employees, freelancers typically charge hourly or project-based rates. Their income depends on the number and scope of projects they undertake.
Freelancing provides an excellent opportunity for individuals seeking independence, flexibility, and control over their work lives. Researching local laws regarding age restrictions and obtaining any necessary permissions before embarking on this career path is important.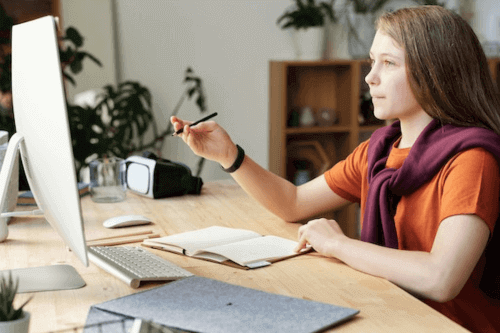 Can a 16 Year Old Be a Freelancer?
Although there may be limitations and challenges, a 16-year-old can pursue freelance opportunities. While some websites have a minimum age requirement of 18 years old, there are other avenues for teenagers to find work online.
Platforms like Instagram and Fiverr can be utilized to advertise services and connect with potential clients. Freelancing requires responsibility in terms of managing your own time, workload, and finances. It is essential to set aside money for taxes and handle tasks related to financial management.
Finding clients as a young freelancer can be challenging, but effective marketing strategies can help overcome this hurdle. Building a solid profile and portfolio that highlights your skills and experience is crucial. Utilizing social media platforms as advertising tools can also help attract potential clients.
To succeed as a young freelancer, it is essential to have a skill that others are willing to pay for. Whether graphic design, writing, social media management, or freelance writing, honing your craft will increase the likelihood of finding work online.
How To Find Freelancing Jobs as a 16 Year Old
If you're a 16-year-old looking for freelancing jobs, there are several online platforms that can help you get started.
Fiverr is a popular option where you can find a wide range of jobs, from writing to graphic design.
Additionally, websites like Indeed and social media platforms like Instagram can be valuable resources for finding opportunities tailored to your skills and interests.
Fiverr
Fiverr offers opportunities for teens to make money by utilizing their skills and completing customer orders.
The minimum age to sell on Fiverr is 13 years old. However, their Terms of Service state that users must be at least 18 years old and of legal age to form a binding contract. If a user is under 18, they are allowed to use the site only with the permission of their parent or legal guardian, who must own the account.
In summary, although it is technically possible to create an account on Fiverr at the age of 16, the account must be owned by a parent or legal guardian who grants permission. It is recommended to thoroughly review the Terms of Service and Community Standards for more detailed information on the employment of minors on the platform.
Here are some key points about working on the platform:
Fiverr provides a platform where you can showcase your skills and attract potential clients.
The jobs cater to different skill sets, such as writing, graphic design, programming, etc.
You have the flexibility to choose what type of work you want to do based on your interests and expertise.
Fiverr allows you to set your own rates for each gig, giving you control over how much you can earn.
You can build a reputation as a reliable freelancer by delivering high-quality work and maintaining good communication with clients.
Overall, Fiverr presents an excellent opportunity for 16-year-olds like yourself to start earning money while showcasing your talents and gaining valuable experience.
Upwork
On Upwork, you can choose from a variety of freelance jobs that align with your skills and interests. Unlike some other platforms, Upwork requires you to be at least 18 years old to become a freelancer. This age requirement is in place because Upwork wants to ensure its users can legally enter into contracts.
However, other online jobs are still available if you're under 18 and interested in freelance work. You can explore platforms like Fiverr, where age restrictions may not be as strict. As a young freelancer, opportunities may include tasks such as writing articles or blog posts, creating graphics or logos, transcribing audio files, or even providing proofreading services.
Indeed
You'll find a wide range of freelance jobs to explore when using Indeed. It is important to note that some freelance work may have age restrictions, so check before applying.
Here are five tips for teens who want to become freelancers:
Research the best online jobs for your skills and interests.
Join the Upwork community and create a profile showcasing your abilities.
Utilize the resources Upwork provides, such as job listings and skill tests.
Take your job hunt seriously and apply to relevant opportunities regularly.
Market yourself well by highlighting your strengths, experience (if any), and good communication skills.
Instagram
Instagram is an excellent platform for freelancers to connect with potential clients and start making money. With its vast user base, you can make social media content to showcase your skills and attract clients interested in your offer.
Whether you specialize in online surveys, copywriting, answering phone calls, online tutoring, web design, affiliate links, or online writing, Instagram can be a valuable tool for finding clients who need these services.
By using social media to create engaging content that resonates with your target audience, you can establish yourself as an expert in your field and build a loyal following. This will help you earn some cash and open doors to new opportunities.
Remember to listen to your audience and provide the content they want to see. With patience and dedication, Instagram can be a lucrative platform for teens and adults alike.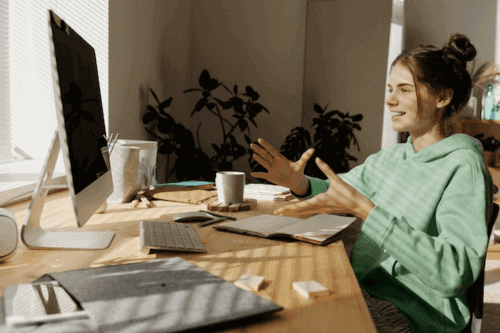 Frequently Asked Questions
Can you start freelancing at 16? What about at 15 or even younger? These are common questions that many young individuals have when considering whether they can enter the world of freelancing.
This discussion will explore the possibilities and limitations for teenagers seeking freelance work at different ages.
Can a 16-Year-Old Do Freelancing?
To start freelancing at 16, you must use platforms like Fiverr. While some websites may have age restrictions, there are still plenty of opportunities for you to make money as a freelancer.
Here are five things you can do to get started:
Advertise your services on social media platforms like Instagram or Pinterest.
Create a profile on Fiverr and showcase your skills and talents.
Offer services that align with your interests and strengths, such as graphic design, writing, or social media management.
Build a portfolio of your previous work to demonstrate your abilities to potential clients.
Network with other freelancers and professionals in your field to gain more visibility and opportunities.
Can a 15-Year-Old Do Freelancing?
At 15, you can make money online by freelancing on platforms like Fiverr. While some platforms may not allow minors, Fiverr is a great option for young entrepreneurs looking to start earning. You can do various types of work, such as data entry, proofreading, and more.
It's important to note that when working as a freelancer at a young age, it's crucial to prioritize safety and follow any legal requirements in your jurisdiction.
Below is a table showcasing some potential freelance jobs for teens:
| Type of Work | Average Pay | Skills Required |
| --- | --- | --- |
| Data Entry | $10-$20/hour | Attention to detail, computer skills |
| Proofreading | $15-$25/hour | Strong language proficiency, attention to detail |
| Virtual Assistant | $15-$30/hour | Organizational skills, ability to multitask |
| Social Media Management | $15-$35/hour | Marketing knowledge, creativity |
Can a 14-Year-Old Do Freelancing?
Starting freelancing at 14 can provide young individuals with valuable skills and a source of income. While there are limitations due to age restrictions, there are still opportunities for 14-year-olds to work as freelancers on platforms like Fiverr.
Here are a few things to keep in mind:
You need to be at least 13 years old to work on Fiverr.
A wide range of jobs are available on Fiverr, including writing, graphic design, social media management, and web development.
As a freelancer on Fiverr, you can choose the job you want and set your rates.
Maintaining professionalism and delivering high-quality work is essential as a freelancer.
Building a strong portfolio and gaining positive client reviews can help you establish yourself as a reputable freelancer at such a young age.
Can a 13-Year-Old Do Freelancing?
You can explore freelancing opportunities at the age of 13, with certain limitations based on your age. While some platforms are not available for the under-18s, some platforms, like Fiverr, allow individuals as young as 13 to create an account and start earning money. However, it's important to note that not all types of work may suit someone of this age group.
To give you a clearer picture, here is a table showing the relevant age requirements:
| Freelance Platform | Minimum Age Requirement | Restrictions |
| --- | --- | --- |
| Fiverr | 13 years old | Parental permission is required |
| Upwork | 18 years old | Must be at least 18 to work on Upwork |
If you're a motivated and talented young individual looking for work, Fiverr might be the right platform. Just make sure to meet the requirements, adhere to their guidelines, and keep in mind any legal or parental consent demands. The best part is that whatever money you earn, you get to keep it!
Conclusion
Congratulations! You now have all the information you need to embark on your freelancing journey as a 16-year-old.
Remember, the internet is an amazing place, and freelancing offers flexibility, independence, and the opportunity to explore your passions while making money.
We hope that this article answers the question, "Can a 16 year old be a freelancer?" By following the steps outlined above and staying persistent in your search for freelance gigs, you are well on your way to becoming a successful freelancer.
So take that leap of faith and start building your career today. Who knows what exciting opportunities await you?