There's little doubt that iRobot's Roomba vacuum robot is an excellent device. They trundle around your home doing the work we are just too busy (or lazy) to do ourselves, but the question on everyone's lips is, do Roombas really work?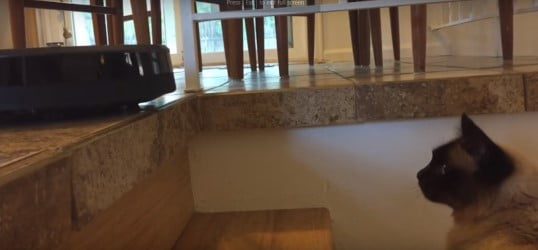 Table of Contents
What is a Roomba?
A Roomba is a compact, computerized version of a conventional vacuum cleaner that picks up dirt with its spinning brushes and a vacuum.
The iRobot Corporation of Burlington, Mass makes them. The company is also known for creating the "CoWorker telepresence robot" & the "PakBot" for the military.
The Roomba is one of the most popular robotic vacuums today and was intended to be an affordable smart vacuuming device for the home. Click here to see the top Roombas on Amazon.
The Roomba was developed in MIT's Artificial Intelligence (AI) Lab and had an onboard NiMH rechargeable battery, a removable filter, and an intelligent navigation system that tells the robot to turn corners so it can find its way around obstacles and avoid falling off any ledges.
Roombas have side-mounted brushes that push the dirt under the unit, and then two more rotating brushes pick up the dirt and send it into the powerful vacuum, which then stores the dirt in a little bin.
Unlike conventional upright cleaners, a Roomba moves around the house on its two large tractor-looking wheels. Each of the wheels is driven by a separate motor which means that they can spin in opposing directions enabling the little Roomba to rotate 360 degrees to clean every part of your crib.
The circular-shaped robotic cleaner is about a foot in diameter and three inches tall. It has become trendy because it can maneuver and clean under objects such as beds and coffee tables.
The Roomba has one mission: to do all the hard work so you don't have to. This allows you to enjoy other activities while your "robot slave" cleans the floors.
Which is the best Roomba?
iRobot has a reputation for continually developing new technology makes every model release incredibly interesting.
The company is not too proud to adopt features from other top-rated robot vacuums, so if you see a new function on another vacuum bot, you can expect to see the same feature on new iRobot vacuum cleaners. Because of this, Roombas are dominating the robotic vacuum market, and right now, the Roomba with the most features and functions is the Roomba 981.
Sale
The Roomba 981 is equipped with iAdapt2.0 navigation technology and AeroForce cleaning technology. The Roomba 981 is very clever in that it uses optical and acoustic sensors to find the dirtiest parts of the floor, and then it decides where to go and which cleaning pattern to use for the particular situation.
This top-of-the-line Roomba comes with an onboard camera that allows it to create a map of your home for its database. It's fun to view the map on the mobile app to visually check that your robot vacuum has cleaned the entire floor.
Fans of the Roomba love the "entire-level cleaning function," which means that your cleaning buddy can find its way back to the charging dock, and when fully charged, it resumes cleaning from where it left off.
The runtime of the Roomba 981 is one of the main reasons it was the best robotic vacuum in 2021. One full charge can provide enough power for two hours of cleaning (which is double the running time for the Roomba 614 & 890.)
The Roomba 981 connects by Wi-Fi so that you can control it from your smartphone. You can also change cleaning preferences such as power settings, edge cleaning, and how many passes it should make. Tech fans will also be pleased to hear you can even use voice commands to order the little cleaning robot around your home!
The 981 is the best Roomba for homes with carpets. It features a "carpet boost mode," which doubles the suction power. Compared to the Roomba 614, the Roomba 981 delivers about ten times more suction when the carpet boost is turned on.
The Roomba 981 is one of the top robot vacuums that money can buy and is the best choice for folks with larger homes. Start or schedule a cleaning session and then forget all about it while you put your feet up. It delivers the most efficient cleaning, even on hard or carpeted floors, and is the best Roomba available today!
Do Roombas work?
In short, the answer to the question is "yes!" but it is not perfect and does have some minor limitations.
For most homes with hardwood floors and carpets/rugs, the Roomba does a fantastic job picking up dirt and pet hair. It zigzags through your home, devouring dirt and dust from every nook and cranny while you go to work or walk the dog.
While the Roomba 981 is excellent, it isn't a replacement for a conventional vacuum cleaner or even a strong dustbuster for most people. Occasionally, the Roomba will miss a tiny amount of dirt in the room's corners and is unsuitable for vacuuming stairs, curtains, sofas, etc.
Most people who own a Roomba have a backup vacuum (a conventional upright vacuum or a good-quality dustbuster). Most folks use their Roomba every day or every other day, and then once or twice a month, they go through the house with their conventional vacuum to ensure no spots are missed.
Do I need a Roomba?
If you live in a home with lots of pet hair or your house gathers a lot of dirt despite your efforts to keep it clean, a Roomba could be just what you need to "take up the slack."
While we wouldn't recommend anyone to replace their upright vacuum in favor of a Roomba, it is a fantastic cleaning device that can save you a lot of time and energy when used with a classic upright vacuum or dustbuster.
If you live in a house with entirely wooden floors, the Roomba comes into its own. Whereas before you couldn't walk around your home without socks on because of the dirt, with a Roomba doing its thing, your floors will be much cleaner, and you can walk around barefoot without getting dirty feet.
What are the cons of owning a Roomba?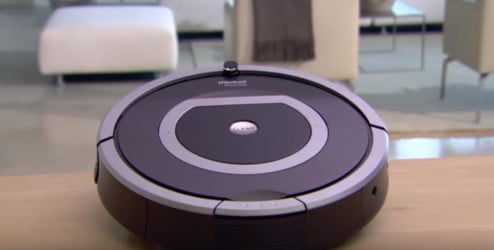 The Roomba won't clean 100% (but it comes close). It has no problem with pet hair, sand, dust, and dirt, but the robot vacuum isn't quite good at grabbing. Occasionally, it misses a piece of cloth, lint, or feathers.
Sometimes, the unit will miss things sold and round (like a marble or Skittle candy). If the Roomba encounters such an object and hits it in a certain way, it can sometimes push the objects around the room (especially on hardwood floors).
Another downside of owning a Roomba is the increased care and maintenance that is required. The cleaning brushes must be cleaned in a process that often involves a screwdriver. Luckily, the Roomba 981 has everything you need to maintain your vacuuming robot.
Frequently asked questions
Can a robot vacuum replace a traditional vacuum cleaner?
In most cases, not entirely. Even the best robotic vacuum cleaners don't have all the functions that top-of-the-range traditional upright vacuums usually have.
They excel because they will run as long as the battery has power and are great at keeping your floors clean daily.
By owning a robotic vacuum, you will save wear and tear on your traditional vacuum cleaner, and most owners agree that owning one saves heaps of time and makes tedious cleaning tasks a lot easier!
While robot vacuums are an excellent solution for regular floor maintenance, you will still require an upright vacuum for a deeper clean every 2-4 weeks (depending on how grubby your home gets).
And that robot vacs can't climb stairs or remove dust from shelves, ornaments, or car interiors.
Which robotic vacuum is best for pet hair?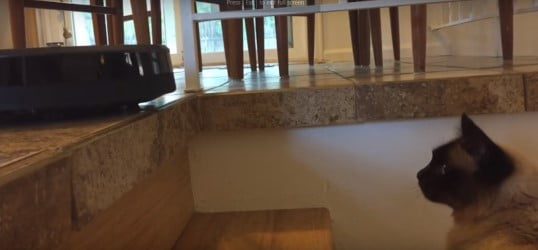 Pet owners will tell you that they vacuum two or three times more often than folks who don't keep animals in their homes. This is because dog and cat hair can be a real problem – even more so for sufferers of allergies.
Yet again, the best solution for animal lovers is the Alexa-enabled & Wi-Fi-connected iRobot Roomba 981.
The 981 has tangle-free brushes, so you don't have to spend time cleaning the device, as with most other models.
Another reason why the Roomba 981 is an excellent choice for pet owners is the omnidirectional virtual walls feature. This means that when using the Halo Mode, the vacuum has a no-go zone (measuring four feet in diameter), which ensures that the unit doesn't go near your pet's food/water bowls and, more importantly, the animal's litter box.
How does a Roomba work?
Roombas use something called a "piezoelectric sensor" as a kind of dirt detector. When a Roomba sees dirt particles, it activates sensors in the vacuum.
Roomba's manufacturers (iRobot Corporation) describe their machines as "vacuum cleaning robots." They act in a similar way to the industrial robots used in factories. They follow some preprogrammed instructions but utilize some built-in "intelligence."
The cheaper Roombas use a random pattern to clean the floor. More expensive models learn your floor plan over time and have more intelligent cleaning methods.
Do Roombas work on carpets?
Overall, robot vacuums are usually less effective than traditional vacuum cleaners. This is mainly due to their smaller size and smaller motors.
Regarding carpet cleaning, most robotic vacuums have plenty of suction power to clean large particles. Cheaper models are known for missing finer dust and pet hair deeply embedded in dense carpets.
Our conclusion
If your crib accumulates lots of dust, dirt, or pet hair, a Roomba is well worth the expense but don't expect it to be a replacement for your upright vacuum.
It's worth considering the time you can save with a robot vacuum. As the saying goes, "Time is money!" so why not just program your bot to clean your house daily, freeing you up to do something more productive?
In the case of homes with working parents, a robot vacuum couple is a cheaper alternative than hiring a human cleaner to do the same job! Over a year, the amount of cash you will save will quickly pay for your Roomba (and it doesn't take days off either!!!)
We are all busier than ever before, so it's no surprise that these devices are becoming so popular, and if you consider saving one or two hours each week, the price tag doesn't seem quite so high!!!
Sale
Sale
Our featured images are a Hi-tech robot vacuum cleaner Flickr photo kindly supplied by Mark H. Evans shared under a Creative Commons (BY) license and By Boz1200 [CC BY-SA 4.0], from Wikimedia Commons
If you enjoyed this article, you might also like to learn about the quietest robot vacuums.