If you're trying to find the best mattresses for back and neck pain, you will know these are two of the most challenging medical conditions to treat and cure.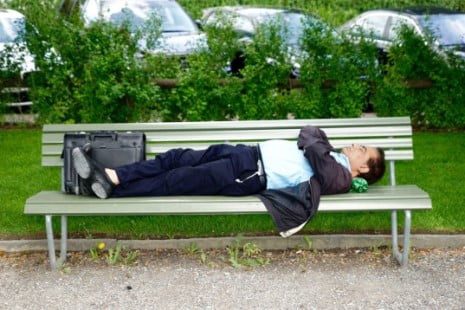 Choosing the wrong mattress can worsen back and neck pain, but choosing the right one can help with your sleeping posture, relax your muscles, and provide healthy and restorative sleep.
Table of Contents
Can a bad mattress cause back pain?
Back pain can come very suddenly; if it does, it can be life-changing. If you can't pinpoint what is causing your back pain, the answer could lie in your mattress!
If you suspect your mattress is causing you pain, ask yourself these questions:
Is the pain there when you wake up? If so, does it go away after about 20 to 30 minutes or a good stretch?
Are you waking up more frequently and often tossing & turning before you drop off?
Does your bed feel flat and not molded to your body?
Do you sink into the middle of your bed?
If you answered "yes" to any of these questions, it could be time you replaced your old mattress!
Sleep experts advise people to get a new mattress every 5 to 8 years!
Factors to consider when looking for a new mattress
The mattress must support the entire body with correct spinal alignment when lying in a neutral position.
The mattress should not be too firm. It should not push against pressure points in your neck or spine.
The mattress should not be too soft. It should provide support for pressure points and keep the spine correctly aligned.
According to UCLA Medical Center, a mattress that does not fit into the" Goldilocks Zone" between soft and hard can cause extreme discomfort in the morning, leading to more severe problems.
What types of mattresses are there?
Innerspring mattresses – A standard coiled spring mattress usually covered with latex. Experts say these are unsuitable for people suffering from lower back pain as they are not firm enough to support the body properly.
Memory foam mattresses – These are hugely popular at the moment. They are made from layers of soft foam that mold with your body weight and temperature. This mattress is often the best choice for back pain sufferers because it reduces pressure points and relieves pain.
Latex mattresses – Also an excellent choice for those with back pain, latex mattresses are made from natural or synthetic rubber. These kinds of mattresses provide a good level of firmness and support.
How important is a pillow?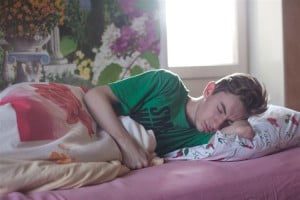 Sleeping with your head on a good pillow has two essential functions:
A quality pillow provides support for your neck and upper back.
Usually, sleeping with a good pillow is simply more comfortable, leading to a better night's sleep.
Tips for buying a mattress
Research all the options online.
Consult your doctor for advice.
Test a mattress by lying down on it for at least 10 minutes.
Consider buying an adjustable bed to elevate your head and knees, relieving pressure on the lower spine.
Check the warranty – 10 years is what you need!
Does my sleeping position matter when choosing a mattress?
While there are great mattresses that support every sleeping position, there are also specialized mattresses for the following sleeping positions:
Side sleeper – Usually, soft mattresses made with latex memory foam or memory gel foam tend to be the most comfortable.
Back sleeper – A firmer mattress is usually better for people who sleep on their backs, as a soft mattress will not support pressure points enough.
Stomach sleeper – These folks need a firm mattress to support their bodies.
Balanced sleeper – Opt for a non-specialized mattress if you change sleeping positions throughout the night.
Best mattress for back and neck pain – The Snuggle-Pedic Mattress
This great mattress is our best back and neck pain mattress. We have chosen the Snuggle-Pedic mattress because it is perfect for side, back, and side sleepers!!
The mattress has two layers. The top layer is made from soft Snuggle-Flex memory foam, which relieves pressure on your back and neck by giving great cushioning and pressure relief to the shoulders and hips. The base layer provides excellent spinal support for back and stomach sleepers.
If you are heavier, this mattress provides optimal orthopedic support for your back. The dreaded "hammocking" in a Snuggle-Pedic mattress is not dangerous. No matter what your sleeping position is, this mattress gives universal comfort. Any customers rarely ask Snuggle-Pedic to customize the mattresses (even though they are thrilled to do so).
Another huge Factor in making this mattress our top pick is the Snuggle-Pedic patented airflow transfer system, which dissipates body heat. The extra buoyant memory foam makes the mattress easier to shift around and reacts to your body's temperature to relieve pressure.
Snuggle Pedic's dedication to providing ethical and sustainable products is impressive. It was verified and audited in 2012 to use only USA components. All of the foam used on the bed has been tested and shown to be made without ozone depleters, PBDE flame retardants, heavy metals, or any other harmful materials.
Available in eight sizes, the Snuggle-Pedic comes with an unprecedented 4-month hassle-free sleep trial which includes all customizations to change the support or comfort provided by the mattress.
The Snuggle-Pedic is a worthy winner for the best mattress for back and neck pain. If you want total peace of mind with an incredible mattress to support your neck, back, and hips, we highly recommend the Snuggle-Pedic so that you can sleep as well as Goldilocks.
Our 2nd pick – The Bear Mattress
The Bear mattress could have easily been our top pick for the best back and neck pain mattress. The Bear mattress has been specially designed to aid the physical recovery of professional athletes who need to rest and recuperate their bodies with limited time in bed.
This mattress has become the top choice for pro football players, baseball players, marathon runners, endurance athletes, golfers, and those with neck, back, or hip pain. If you suffer from muscular back or neck pain, this mattress can make a massive difference as the resting effect is significantly boosted!
We love the new fabric reflecting natural body heat as "infrared" energy. This has the effect of helping muscles and joints to recover quickly without overheating. The mattress is scientifically proven to improve muscle recovery.
The Bear mattress is also a great all-rounder in that it's suitable for all types of sleepers. The four layers of foam feature:
Top-of-the-line body support for every weight & size.
Quick response foam that promotes spinal alignment and increased pressure point relief
Graphite memory gel is 7x cooler than the industry standard.
A clinically proven Celliant cover promotes speedier recovery by increasing the amount of blood & oxygen flow around the body.
Made with Certi-Pur materials that are certified free of VOC emissions, ozone depleters, or heavy metals, the Bear mattress features materials sourced in the USA. All mattresses are proudly manufactured in South Carolina, Georgia.
All in all, a fantastic mattress for everyone, from sufferers of back and neck pain to professional athletes.
The bear mattress offers incredible pressure relief and mapping for the optimal alignment of your spine. End those endless nights of tossing and turning by treating yourself to a bear.
Our 3rd pick – The Casper Sleep Mattress
The gorgeous Casper mattress is an excellent choice for stomach and back sleepers as it is slightly firmer than the average mattress. This mattress relieves any pressure you might experience while also conforming to the contours of your body.
Casper Sleep Foam Mattress, Queen, 2018 Edition
4-layers of premium foam construction for support, breathability, and bounce
Breathable open-cell foams have tiny pores to let hot air escape, keeping you cool at night
Combination of softer foam for shoulder region and supportive firm foam for core and hip area
Constructed with four layers of foam, the Casper provides top levels of support, breathability, and bounce. It also uses convection and conduction to flow away body heat so that you can keep cool and sleep like a baby.
As with all of the mattresses recommended in this article, it is made with certified materials free of ozone-damaging chemicals.
Customers love the risk-free 100-night trial. Casper offers truly free returns and pickups within 100 days. This top-class mattress also has an industry-leading 10-year warranty for peace of mind.
A final point if you are on the fence; Casper mattresses are the result of intensive research and development by a 30-person team based in San Francisco. They currently hold over 50 patents, and the original Casper mattress was named one of Time magazine's best inventions and holds multiple industrial design awards.
Our 4th pick – The Tuft and Needle Mattress
The fantastic Tuft & Needle mattress could change your life if you suffer from back pain. Tuft and Needle were launched in 2012. They had a simple mission to change how mattresses are made and to pioneer a universally comfortable mattress.
Tuft and Needle have won numerous awards for their beautiful mattresses. They are engineered with the help of world-leading sleep scientists and made in the USA. The Tuft and Needle mattress provides a bouncy yet supportive feel which is perfect for all sleeping positions.
The mattress is made from state-of-the-art adaptive foam, which provides just the right mix of "not too hard" and "not too soft" and offers excellent pressure relief for back or neck pain sufferers. The Tuft & Needle also features "localized bounce, "meaning you won't disturb your sleeping partner if you move around.
The Tuft & Needle comes with a 100-night sleep trial; if you are unsatisfied, they will give you a full refund with no questions asked. In fact, over 95% of their customers decide to keep the mattress and even recommend it to their friends. This beautiful mattress comes with a 10-year warranty and is available from shopping giant Amazon.